Cloud 9 fans are once again disappointed in Seattle and around the world, as C9 has been officially eliminated the from The International. The first game saw first blood not five seconds after the horn and a major turnaround on the back of a Fy Rubick worthy of legendary status. Cloud9 once again lost despite an extensive lead and like Team Empire, are now eliminated from the competition.
ADVERTISING: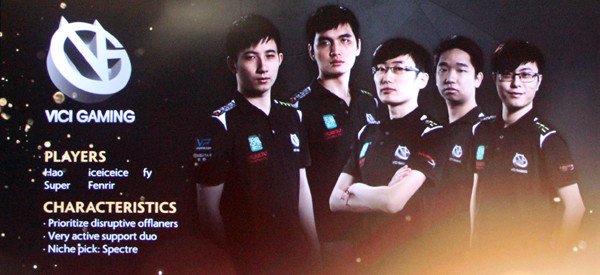 Vici Gaming's flame seem rekindled during this match, they face MVP Phoenix next
"We're analysing this play with five people and five brains," Sébastien '7ing Mad' Debs specified as the entire panel worked through the second by second of a fight where Fy stole multiple ultimates, broke a Linkens with spellsteal in order to cancel a TP with Telekinesis, stole an invisibility rune with a forward blink, and still somehow managed to stay alive. Paul 'Redeye' Chaloner joked that somebody needs to check to make sure Fy doesn't have multiple brains himself.
Cloud 9 nearly eclipsed a 20,000 gold lead at 36 minutes--only three ticketed games so far on 6.84 were lost after achieving such a substantial net worth advantage (none of which included a team from The International 2015 group stage). In fact, C9 has only lost two games
in history
after such a significant economic advantage.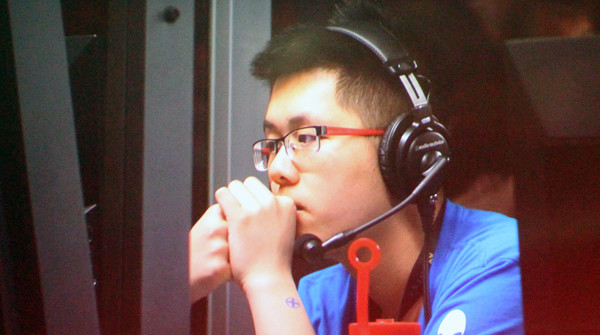 EternalEnvy during the draft in game one
Vici Gaming came in calm and played like a truly world-class team to become the fourth Chinese team to be guaranteed top eight as their Western counterparts drop like flies. If Invictus Gaming add another upset to the mix and eliminate Secret tomorrow, this will officially be the most Eastern-heavy final 8 teams from any The International.
Game number two was a no-stun draft by Cloud 9 where Vici Gaming moved aggressively with huge combos, expertly manipulating map control and movement to close gaps and engage or punish the lack of stuns with splitpush/TP strategies.
"I kept waiting for the moment we would all be surprised by the thing that was their plan all along," Sheever said of Cloud 9's game two draft, "But it never came."
"The draft had a lot of downsides and not a lot of upsides," Merlini added.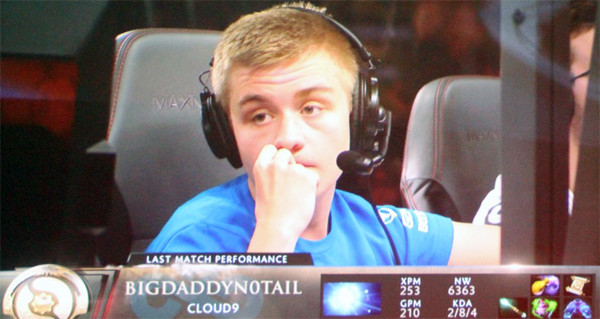 The Cloud9 team looked troubled, even during the first draft
That's one more reason this event has defied expectation, as many analysts have said the West came into this tournament with a stronger scene; not just top two teams with Team Secret and Evil Geniuses, but also with the most competitive qualifiers.
It will be an extremely frustrating loss for Cloud9, who did not seem a united force as they headed to the stage today. At the end of one game yesterday, FATA was left behind by his team-mates, and ending up walking out the opposite entrance behind CDEC. The German must have taken a few moments to take in the game in which CDEC had seemed to make shutting him down their top priority.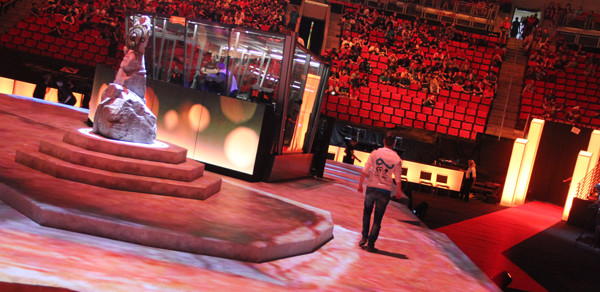 FATA during yesterday's games
The 2-0 defeat to CDEC yesterday, followed by today's 2-0 loss to VG means that the team is eliminated from the main event without having won a game. From the body language of the players and their attitude during the matches, Cloud9 is a team that could very well see some changes after the event.
joinDOTA's TI5 coverage is brought to you by ASUS, our official partner for the event.