LGD Gaming's
Zhang 'xiao8' Ning did not expect his team to do so well, but the Chinese team just knocked down Empire to be certain of at least $1,000,000. We spoke to the TI4 champion, who shared his thoughts on the importance of the psychological factor as well as his respect for the Western scene's ability to adapt faster to patches. However, Xiao8 is staying humble: "even if it's not a good result, I won't regret."
ADVERTISING: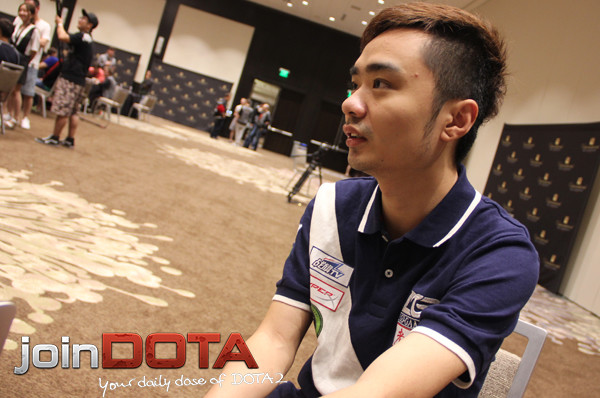 The following interview was completed during the group stage before today's festivities.
MalystryxGDS: LGD Gaming did extremely well and finished 1st in group A. Is the result what you expected or better than you expected?
LGD.Xiao8:
We were not in a good state to play in China earlier, and VG and IG always go abroad to play but normally we just play in China, although we did win some games but usually we just played against CDEC in the final. We didn't go abroad to play against western teams and we also had no idea we can beat them or not. But after the groupstage, I feel that we are actually very strong.
MalystryxGDS: You didn't expect your team can do so well?
LGD.Xiao8:
No. I didn't expect that we will be so good. I always have confidence that we are strong and we can do it well, but I didn't think we are much better than other teams. We did learn about our opponents, but their styles and strategies are quite different and we didn't know which team is stronger.
MalystryxGDS: What was your experience playing against complexity? They surprised in the American qualifiers. How can you explain this?
LGD.Xiao8:
We trained together before TI, I think they have many good ideas and their style is different from other team. For many of their players, it's just their first time to play in Ti, and I think they are very strong. And yea they surprised us. Before this, many Chinese fans said that its for sure this team wont be in top 4, but that time I actually felt, and I also told other Chinese teams the same, that this team is very strong. I had a strong feeling they will be in upper-bracket.
MalystryxGDS: Complexity managed to win 4 games in group A while Navi won 0 and iG won 1. How can you explain this?
LGD.Xiao8:
I don't know exactly what happened but I guess there are two reasons: first, the differences between their styles, or restraint. The second reason is Navi and iG won some games, and they are a little bit overconfident, after all Complexity has 4 new players, it's their first time. But I don't think they are nervous or something, just a bit overconfident and not that careful, so they lost some games that they shouldn't lose.
MalystryxGDS: Three former TI winners are now in the lower-bracket of TI5 (Navi, Newbee and iG). Do you think that is down to the format or down to the performance? Is this format fair?
LGD.Xiao8:
It is not about the format; they changed people and they changed their style, and since they changed players, they are not as strong as before. Even if they are strong as before, other teams are becoming better and are making progress, so they need to work harder.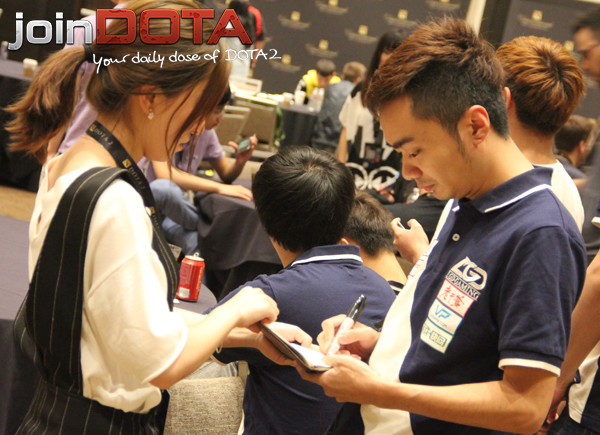 I think the format is ok, Valve has their reasons to do this. Even if you are in the lower-bracket, you still have chance to win games. So I feel it's fair. My teammates also feel it's fair. And I have played five Internationals, I think every year the format is fair, I never feel any players or teams will get an advantage from the format.
MalystryxGDS: At TI4 there were two Chinese teams in the final, but by Chinese New Year Western teams like Team Secret and Team EG were becoming very strong. Did the rise of the Western scene play a part in key players like yourself and Burning coming out of retirement?
LGD.Xiao8:
Well for me I came back not because I think I should play for my country. I just came out of retirement because I want to play. The game was still part of my life even when I was retired. I had always watched other players play games and I felt wow they are so strong, and I really want to join them.
Also when I played myself or played with my friends I just felt if you want to play well want to be the strongest you have to play in real games, real matches. I really enjoy playing in real games. So I come back just because I really want play.
I think normally professional players wont play the game because they want play for their country or think it's a battle between East and West. Its all about winning the game, no matter whether you beat Western teams or Chinese teams. I think those players from other countries also think like this, they all just want to win.
MalystryxGDS: Do you feel the same if you defeat a western team than a Chinese one?
LGD.Xiao8:
They almost feel the same. Like at TI4, in the final when I played for Newbee against VG, I didn't have any special feeling. Just sometimes, if only one Chinese team left, we feel a sense of responsibility. But if both Chinese, we just want win the game.
I will support both Western and Chinese teams. Like when EG just formed their team, when other people thought they are not going to play well, that time I actually felt they will play well, I supported them at that time.
MalystryxGDS: What about now, which do you prefer Team EG or Team Secret?
LGD.Xiao8:
I believe Secret can play well and I have a good relationship with Zai, we always play together and go out smoke together. If I support a chinese team, it is likely because players from that team are my friends, like our teams always play together and we know each other quite well. But if a team from other countries, that's normally because they really play well and I admire them.
MalystryxGDS: EternalEnvy said last week that the reason Chinese teams struggle now is because they don't understand the draft, what would you say to this? Is this the reason Chinese teams did worse at international tournaments?
LGD.Xiao8:
I think that might be a possibility. The strategies that Chinese teams use are quite different from how other teams play. Some strategies that other teams have are really "killers" of our strategies. Recently stronger Chinese teams like VG, iG and us are all always go abroad to play games; we all have played against other teams. We lost a lot when play the new version, so some teams start to doubt their form, so that's may be the reason. I think it is because of the new version, Western teams can adapt to the new version better.
MalystryxGDS: You said in the video interview by Valve that nobody should blindly try to pursue a pro gaming career. If you could visit your younger self, what advice would you give yourself? Do you think you would still tell him to become a pro gamer?
LGD.Xiao8:
I well still tell myself to be a professional player because Dota is really an important part of my life. Every time after I go out to play or do something, after come back I still play dota. And I spend all my free time playing games. I am a little bit ZHAI*, normally I don't like going out.
*Chinese word to describe someone who prefers to stay indoors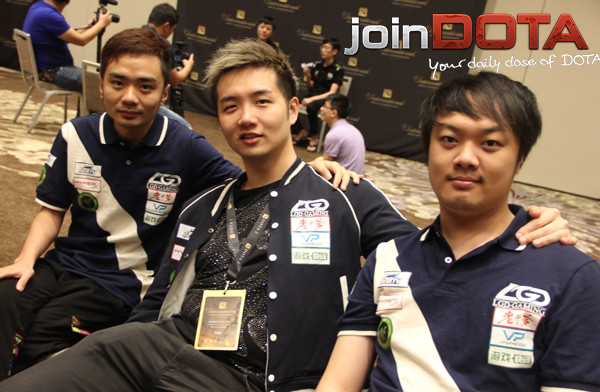 MalystryxGDS: So why did you advice against others blindly trying to pursue a pro gaming career?
LGD.Xiao8:
Some people are talented, and also they love games. But you cant say you want to be a professional player just because you feel pro players got lots of money and things like that. I think everyone is different, some people are suited to be a pro player.
MalystryxGDS: What kinds of qualities do they need?
LGD.Xiao8:
They need to be talented, hard working, confident and have the ability to cope with stress, the psychological factor, that's very important. I feel very stressful and sad when I lose games but I can recover quickly. I listen to music or just be quiet. Sometimes it may take several days, but after that I will be back to normal, I feel I have a strong heart.
MalystryxGDS: So are there any decisions you would change? After TI5 is it possible you retire again?
LGD.Xiao8:
No I wouldn't, I enjoy playing games, and no matter what the result is this time, I wouldn't regret. I know I tried hard and I treated it seriously. Even if its not a good result, I won't regret.
Translation done by Xu "BabyRage" Yue
[i]joinDOTA's TI5 coverage is brought to you by ASUS, our official partner for the event.
[/i]