The recently signed Team Fnatic are next up to be previewed. The famous Mushi-fronted squad formerly known as Team Malaysia snagged the only direct invite from South-East Asia. The team disbanded and reformed several times throughout the year, but always managed to dominate the region. Join us as we take a look at the long road from TI3 Orange all the way to the International 5.
ADVERTISING: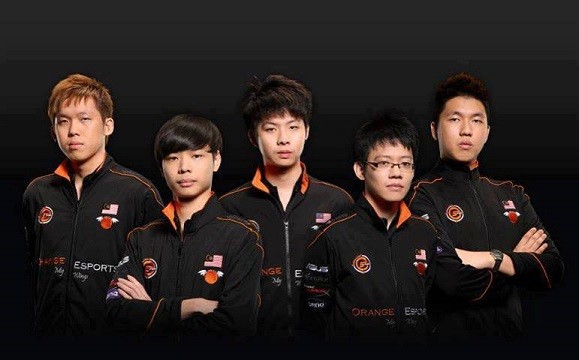 Orange at TI3: Mushi, Net, kYxY, Xtinct, Ohaiyo.
The Legend of Orange
The current
Fnatic
line-up feels like a blast from the past, TI3
Orange Esports*
had a very similar roster. Back then,
Fadil Bin '
Kecik Imba
' Mohd Raziff was just a stand-in, and in the place of
Lee Siong '
JoHnNy
' Tait the roster featured the veteran support player
Chan '
Xtinct
' Zhan Leong. Still, the team feels much the same as the team that once fought themselves to the third place in the most exciting International ever played.
Orange's lower bracket semifinal against
Natus Vincere
is the stuff of legends. Orange were feeling strong; they had taken out the last two remaining Chinese teams, Burning's
DK*
and powerhouse
TongFu*
to get there. Na'Vi had just taken a heavy beating by an invincible-looking
The Alliance
, and they seemed unstable. However, they had already fought themselves to an improbable victory against TongFu with the help of the controversial fountain hook strat.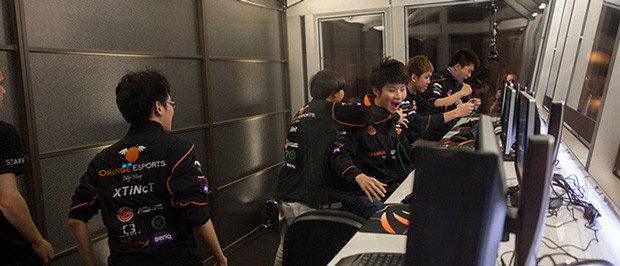 Orange celebrates after beating TongFu.
Their BO3 series was forced into a deciding, and disastrous, third game. kYxY accidentally denied his team the Aegis, Na'Vi came back from a 20k gold deficit, and Orange and the hopes of South East Asia were beaten. The squad disbanded shortly after TI3.
Chai '
Mushi
' Yee Fung moved to DK and the rest of the team members joined a new team named
Titan*
. It was a dramatic end for the mighty Malaysian squad; it felt like these players had peaked, and that none of them (except perhaps for Mushi) would ever reach this height again.
Together Again
When TI4 came around, all five former Orange players attended the event; Titan placed 9/10th and Mushi's DK, by all accounts the favorite team to win it all, reached a disappointing 4th place.
After those results the temptation to get back together must have been strong, and just before WCA, a Chinese tournament with a prize pool of $472,000, the players gave in. Titan announced that they would be disbanding. In their place, 4 of their former players with Mushi would compete under the name
Team Malaysia*
. Orange was back together, and it marked the start of a new era for SEA Dota… for a while at least.
Cracks begin to form in Team Malaysia
Team Malaysia placed a respectable 5/6th at WCA and immediately established themselves as a force to be reckoned with. For a full month, they were unstoppable. They placed at the top of both of their groups for Synergy League (6-1) and The Summit 2 (11-0), dropping only a single series to
Arrow Gaming*
, who were later disqualified, across both group stages. It appeared Mushi and co. would run rampant through SEA until The International.
However, Malaysia's success did not last. While they started strongly in the Synergy League qualifiers, they ended up almost getting knocked out. They also flopped out of The Summit 2, losing twice to Meracle's team
First Departure*
. Xtinct left after failing to reach The Summit, and then the unthinkable happened. A week before their opening game of the Starladder Season 11 qualifiers, Mushi announced his departure.
I have officially left Team Malaysia. Wish them good luck, bring up Malaysia's pride & make everyone proud.

— Mushi (@Mushi_Chai) November 12, 2014
Team Malaysia's results rapidly deteriorated. They played all nine of the Starladder Season 11 games with stand-ins, finished 4-5 in their group, and failed to make it to the playoffs. Shortly afterwards, both kYxY and
Wai Pern '
Net
' Lim quit the team to play for
G-Guard*
alongside former Titan teammate
Ng '
YamateH
' Wei Poong. Team Malaysia then disbanded. Despite racking up an impressive 17 game win streak in October, they had only played a single LAN.
When DAC rolled around, the legacy of Team Malaysia was left to
EHOME
, whose roster featured Mushi and Ohaiyo, with G Guard (featuring kYxY and Net) failing to make it through the Asian qualifiers.
EHOME did extremely well in the DAC qualifiers. The mostly Chinese squad were fresh from winning D2L Season 5, beating out
Evil Geniuses
and
Virtus.Pro*
along the way, but their group stage finish ended up being a disappointing 7-8. This resulted in them starting in the Lower Bracket, where a single Bo1 loss to
Cloud 9*
abruptly ended their run. Their disappointing 9-12th place finish was reason for a shake-up of the roster.
On March 1, Mushi and Ohaiyo announced they would return to Malaysia to play with kYxY, JoHnNy and Kecik Imba, under the name
EHOME Malaysia*
. They looked to continue where Team Malaysia had left off. The squad got cleanly through their Starladder 12 qualifier group. Shortly after, during GEST, Mushi showcased supreme confidence by
picking up Pudge in the second game against First Departure.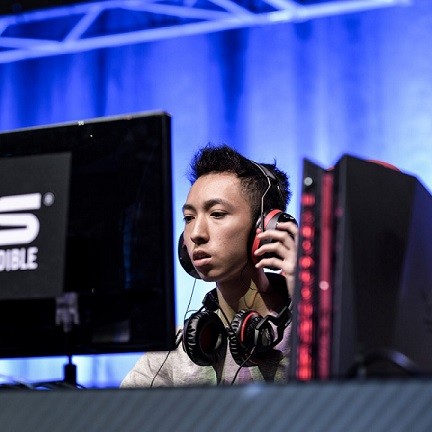 Kecik Imba at the Starladder Season 12 LAN stage in Bucharest
However, it seemed the fairytale couldn't last. EHOME.my's first playoff match for Starladder 12 was against
MVP Phoenix*
, and the Koreans decisively kicked the Malaysians to the lower bracket. Soon after, EHOME dropped their sponsorship of the squad, only 25 days after it had been formed.
To many people's surprise, however, the Malaysian squad said they would stay together under their old banner of Team Malaysia. It's a name Mushi was fairly fond of:
I actually really like the name Team Malaysia. Using the name, we are essentially carrying our country's flag in tournaments. It feels comfortable, it gives us more power.
Team Malaysia takes over SEA
Without a sponsor, and without winnings from previous tournaments in the bank, the decision to stay together was a courageous one. All that Team Malaysia had was a precarious road through the lower brackets of Starladder Season 12, and a firm belief in their own strength. Failure to qualify would quite likely result in disbanding once again.
But the Malaysians were undeterred. They fought themselves past their rivals MVP Phoenix (who originally dropped them to the lower bracket) and secured themselves a spot at the LAN finals in Bucharest. Here, they would showcase their strength by taking a series 2-1 against
Team Secret
.
It was the start of utter Malaysian domination in SEA. Neither Rave nor MVP Phoenix, the region's previous top dogs, could make a fist against them. MY's flexible line-ups and sheer determination were on another level. Within three months, they secured the qualifiers for i-League Season 3, Red Bull Battlegrounds, JD MLG Pro League 2, and ESL One Frankfurt in convincing fashion. Their results on LAN were solid too, netting them top-three finishes at i-League 3 and the Red Bull battlegrounds and a cool $55,000 total in prize money.
FNATIC - Dawn of a new beginning and a direct TI invite
As a result of their impressive results (and perhaps also because of their impressive history), Team Malaysia netted themselves the one direct South-East Asia invitation to TI5.
Rave*
, who had showcased their roster stability and good results throughout the year, were passed over—
a dangerous precedent
, according to Aui_2000.
This also made Team Malaysia the only sponsor-less team guaranteed to make the main event. They were a prime target for organizations that wanted a presence at the biggest Dota 2 event of the year. On June 4, the Malaysians announced that they had been signed by Fnatic, giving the old fan-favorite team a presence at TI once again. The players bagged two more solid LAN results before leaving their country to bootcamp in Sweden.
Our interview with KecikImba during ESL One Frankfurt last month by MalystryxGDS
[color=gold]Playstyle[/color]
Even before the current meta of early fighting was established, Fnatic were drafting line ups that could take control of the game in the laning stage and establish dominance through the mid game period. Their picks in 6.83 reflected this; favoring mids and carries which were able to come online early and ensure victory through their strength in the early and midgame, such as Queen of Pain and Viper. Fnatic also placed heavy emphasis on securing supports, picking up Lion 11 times, and Disruptor 9, so as to secure a strong early game.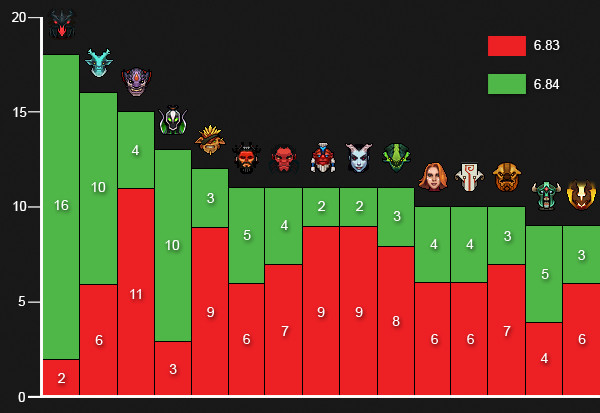 Fnatic's top 15 picks across the two most recent patches (inclusive of picks under names EHOME.my and Team Malaysia)
Fnatic have stuck with their playstyle during 6.84. The meta of fighting early suits them; but they did adjust their hero picks to the new patch. For example, they have drafted Shadow Fiend 16 times in 6.84, compared to just twice in 6.83.
Another notable change is the increased pick frequency for both Leshrac and Rubick. The former offers vast flexibility in the draft as he can be played in any position, save for the offlane. Rubick, who only experienced a minor buff this patch, has mixed results, with a distinctly average win rate of 50%. The Malays have also started picking up Crystal Maiden (not shown in graph due to low pick rate in 6.83) with similar results. She weighs in at 4 wins from 7 picks, being a very strong early-game support.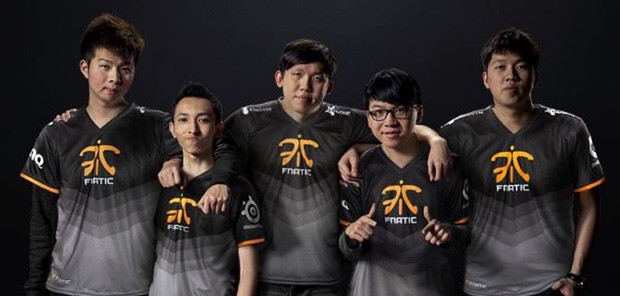 Fnatic's line-up, from left to right: kYxY, KecikImba, Mushi, JoHnNy, Ohaiyo.
Why They'll Win
Fnatic are far from a team of no-names: four of their players are amongst the most decorated in South East Asia, and combined with the new blood of Kecik Imba, they are a team to be feared. Mushi, in particular, is a one man army; he's flexible, fast, and a killer in whatever role he chooses to play. Through their strong runs at international LAN events, the Fnatic roster have proven themselves against all the teams that are in the running to take the Aegis home. Orange is back, and they might not settle for third place this time.
Why They'll Lose
It's all well and good that Fnatic can take games from the best, but they can't do so consistently. At times, they lack discipline and the team seems directionless. At ESL One Frankfurt they were unfortunate enough to be the victim of a cruel spectacle as Team Secret pulled off the infamous Techies Tusk game, embarassing the Malaysians on a very global scale. Meanwhile at the JD MLG Pro League Season 2, despite a rather impressive comeback against Mousesports to keep their hopes alive, they quickly fizzled out afterwards. The Malaysians are doing well enough to be considered a dark horse, but that's about all. A top 8 finish would be a good result for the team.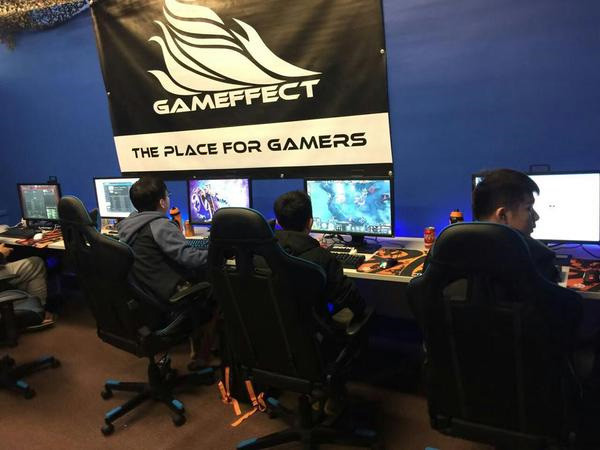 Fnatic bootcamping in Sweden.
Where do you think Fnatic will finish at The International 5?
Other TI5 profiles