The second in our TI5 spotlight series focuses on Team Secret, who head into TI5 on the back of four LAN titles in a row. However, it was not all smooth sailing in their rise to glory since last summer. In April this year Team Secret crashed out of StarSeries XII, but it was this exit that would trigger the team's greatest run of results to date. Sacrifices were made, team-mates were lost but titles were had. (Image: BTS)
ADVERTISING: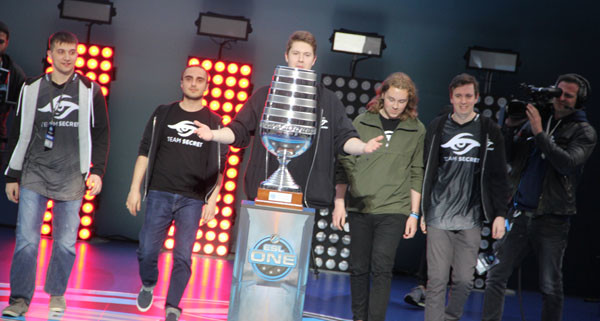 Puppey welcomes the team's trophy at ESL One Frankfurt last month
Rising from the ashes
Team Secret rose from the ashes of three great teams. After TI4 the European scene was at an all time low, with Alliance and Fnatic failing to reach the main stage, and the Na'Vi roster we had all grown to know and love deciding to break up. For Navi it was not a complete failure, with the team placing 7th-8th, but for Alliance and Fnatic who both finished outside of the top 10 at TI4, it came as no surprise that some players thought it was time to move on.
Initially called the "Mystery Team", Team Secret was an All-Star team of some of the best European players from the three best European teams. It was a beacon of hope for the European scene, who had witnessed an all-Chinese final at TI4, and realised that Fnatic, Navi and Alliance were not what they once were.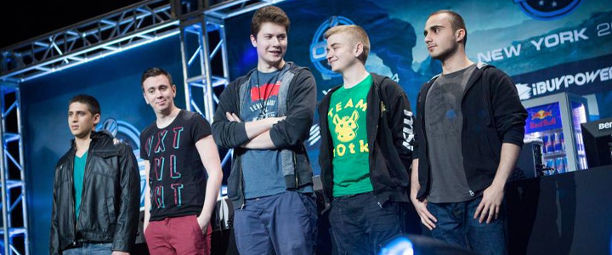 Puppey and KuroKy who had decided to leave Na'Vi after several years of service (6 years combined), joined with Alliance's TI3 winning mid player
Gustav '
s4
' Magnusson, and two of the former Fnatic roster
Tal '
Fly
' Aizik (formerly known as Fly) and
Johan '
BigDaddyN0tail
' Sundstein. The first roster of Team Secret was born.
The performances of Secret v1.0 were fairly good considering how new the team was, placing 3rd-4th in ESL One New York, 2nd at StarSeries 10 and 3rd in the Summit 2, but they were still looking for that elusive LAN win. Unbeknownst to most people, changes were coming...
Shock and awe with roster reshuffle
The first change came with the replacement of Fly with Misery. There were some murmors of concern within the community, but no big outcry was heard and business carried on as usual for Secret v1.5. With their new addition they proceeded to win their first ever tournament, XMG Captain's Draft Season 2, an online-only competition with a prize pool of $261,000, of which they took home over $96,000.
With their first win under their a belt, it came to a shock to the entire community when the news broke out that both Misery and n0tail and been unceremoniously kicked out of the team. It seemed that the sudden availability of two of Team EG's players, was an opportunity that could not be missed.
Kuroky, who was responsible for removing Notail out, went on record about the incident: "It is just competition, it is just cruel. Friendship and all it is there but at the end of the day it is competition and career so you have to make a decision."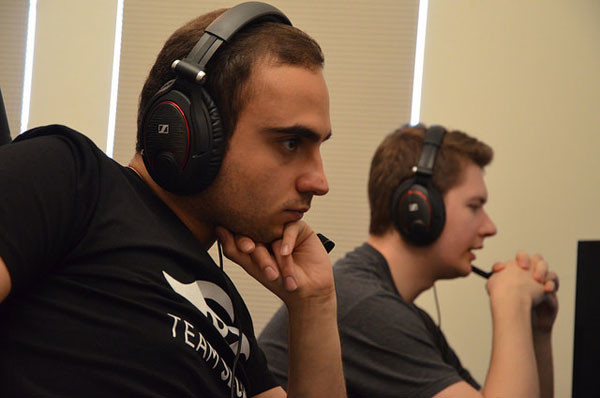 Kuroky -"It is just competition, it is just cruel." (Image:
BTS Flickr
)
Although some considered the removal harsh, when Notail himself commented on his removal from the team during
an interview at DAC
, he took a different stance on the incident. When asked if he saw his removal coming after Fly left the team the Dane said he was aware it could happen and even when it did he did not blame anyone.
"I still don't believe I was kicked for skill reasons, I think we did a lot of good plays and a lot of good games together," said Notail. "It happened for other reasons, for the greater good of the team. Even I believe getting two players like Arteezy and Zai can do amazing things for a team. The way it was was just the way it was. There was no ill intent behind it."
With these two new additions, Team Secret looked stronger than ever, and went on to win DotaPit Season 2 shortly after. They had bigger, loftier goals however, as the Dota 2 Asia Championships was quickly approaching, and many expected the team to place high or even win the event.
Their group stage started off with a bang, winning all 15 of their games and having one of the longest winning streaks of any team. They now looked to be the favorites to win it all after such a dominating performance, but alas it was not to be. They would lose to Vici Gaming in the upper bracket and later to Evil Geniuses in the lower bracket finals, finishing 3rd overall. Despite not winning DAC, their performance showed that they weren't a team to be trifled with and that they were one of the best teams in the world.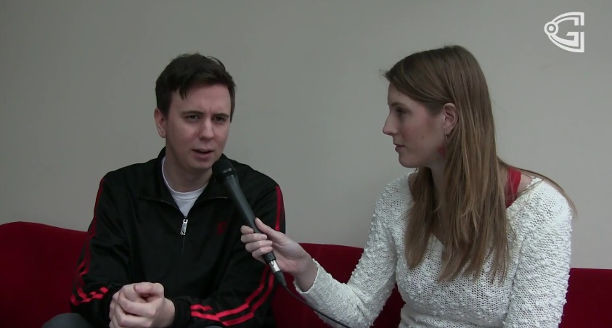 Interview with s4 during DAC. Image courtesy of GosuGamers
It all seemed good up until StarSeries 12, where the team's skill was being questioned for the first time. They had finished 7th/8th in the tournament after a middling performance against Alliance. People began to question whether their performance at DAC was a fluke. Post-event during an
AMA on Reddit
Kuroky addressed the issue.
"We all think that we need to work on our team work to set things straight, I am looking forward to work hard with my teammates, as I have full confidence in all of them and their capabilities". He also cited plans to leave their team positions unaltered despite the loss, and that they're "working hard to get to the same page, as we all come from different understandings and teams, so work is in progress, hopefully we can reap the fruits soon."
Even if their positions stayed the same Team Secret needed to change something if they didnt want this to happen again, and so another change was made, one which was the catalyst for the Team Secret we know today.
Changing of the guard, s4 takes charge of drafting
Team Secret felt like they needed to change something up in order to avoid another StarSeries 12, where both former Na'vi drafter Puppey and the younger and less experienced Zai had drafted together. Although the plan was for them both to have input, Kuroky mentioned that "Zai did not really have the chance to convey himself as a drafter".
"Puppey is a strong voice as a leader, it has not really worked out for us so we are switching things up, as different methods work for different teams/players," said Kuroky in the AMA. "We have considered putting me on drafting, but we all talked it out yesterday and decided to let s4 do the drafting and be a captain."
His first test would begin at Red Bull Battlegrounds which despite the hype ended up being just a two-horse race due to the peculiar format, with Invictus Gaming and Secret meeting in the Grand Finals in a bo5. It would have been the ideal start to winning ways, and with many fans perhaps disheartened after the StarSeries 12, there was less pressure on the team. With a LAN win finally under their belt, it seemed as if the weight of expectation had been lifted and much like Zai's Tusk, have snowballed from there.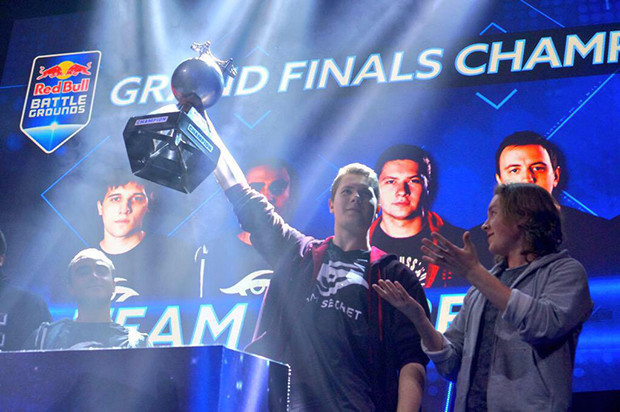 Puppey lifting the trophy. Picture courtesy of @CLEMENTINATOR
They would return to The Summit 3 where Evil Geniuses and Vici Gaming, their rivals at DAC, would make an appearance. This time around, they would make sure to get revenge from their losses back at DAC. The group stage went with ease, winning both of their matches. They would get their first shot at revenge in the first round, where they would face Evil Geniuses. They proceeded to beat them quite soundly, and would move on to phase two of their revenge, when they met Vici Gaming the very next round. A grim start ended with a 2-1 victory against the Chinese team, and a second consecutive win against Evil Geniuses sealed the deal for Team Secret. The victory at the Summit 3 marked the official "arrival" of Team Secret, and hushed doubts about their worth on the LAN stage.
Team Secret went on to make it 3 out of 3 after attending the Mars TV Dota League in China. Much like in DAC a few months before the team once again aced the groupstages, including three victories against Chinese opposition. They then proceeded to steam roll their way through their knockouts, only dropping a single game to Empire in the grand final and claiming their first LAN on Chinese soil.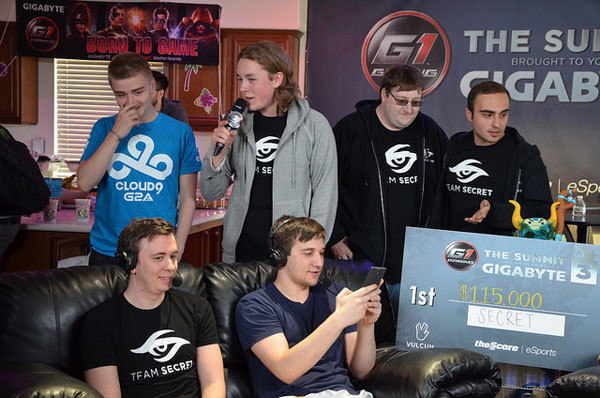 No hard feelings - Notail with Secret at Summit 3 (Image:
BTS Flickr
)
ESL One Frankfurt - A Masterclass in entertainment
With two LAN wins on American soil and a LAN win on Chinese soil, the hype for team Secret was at an all time high. At this point, fans started to wonder aloud if any team could hope to bring down these giants, especially with Vici Gaming slowing and the Secret's strong record against Team EG.
With ESL One Frankfurt approaching, the largest gathering of the top flight teams since DAC, fans were convinced that the squad could win their first LAN on European soil. Team Secret approached the Seeding Bracket incredibly relaxed, losing to Virtus Pro in the last game and picking Fnatic as the opponent they would first face at the LAN.
The fan fervor was at an all time high, with the crowd cheering for Team Secret all the way through. Their second match against Fnatic would be a defining moment for the team, as they last picked Techies to the shock of Fnatic and the excitement of the crowd. They proceeded to dominate them in the second game, and they set a tone for the remainder of the tournament. Their victory was absolute, and Fnatic's KecikImba when reflecting on the loss said that he felt Secret's individual skill level is so high, that they could literally win whatever heroes they picked.
Invictus Gaming were dealt with in much the same way and provided little resistance, leading to another Grand Finals featuring Team Secret and Team EG. The games were close, but small errors of judgement by EG in the fourth game cost them the possibility of forcing a fifth game. Team Secret had done it, and they had done it in style. The Team Secret swagger had arrived.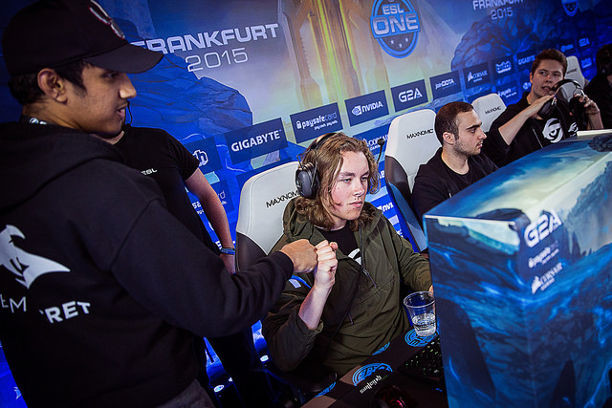 Team Secret on stage during ESL One Frankfurt finals (Image: ESL)
Notable hero: Techies
One of the many things that makes Team Secret stand out from the rest is that they're one of the only teams pick Techies and simply dominate with him. Kuroky has shown that he's one the best techies in the world, and that it's a hero that most teams should probably consider banning if they want to survive. Kuroky's most notable performance with the hero was at ESL One versus Fnatic where, with the help from Tusk, obliterated them and instilled fear on the map by showing that nowhere is safe from Techies.
The favorites to claim the Aegis
With four back to back LAN wins in dominant fashion, it's not hard to see why most people see them as the favorites to win it all at The International 5. They've consistenly shown that they beat the very best in the Americas, China, CIS and South East Asia. What is more their confidence is at an all-time high which is also reflected in their drafting. However, this could also spell their downfall should it turn into over-confidence.
We've seen at the Summit 3 and ESL One Frankfurt that Team EG have the ability to take games off them, and with the Chinese teams looking like easy pickings for Team Secret, it will be up to EG and Cloud9 to stop them.
This is the second in our TI5 Team Spotlight series, check out the first on Vici Gaming
here
Where do you think Team Secret will finish at The International 5?
Other TI5 profiles