With The International 5 group stages just around the corner we take a closer look at the teams participating in the wild card matches. If you are still wondering who you should put as your 15th and 16th team in compendium prediction this article is exactly for you! We look back on the history of four squads, check why they win and why they lose as well as predict who will go through!
ADVERTISING: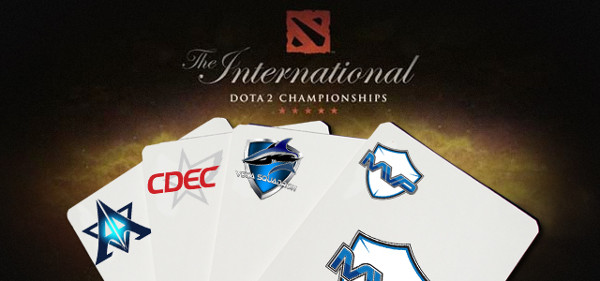 Format
The format of the wild card matches is very simple. The four participating teams are placed in a double elimination best of three bracket with top 2 teams advancing to the main event of The International 5. The bracket is as follows: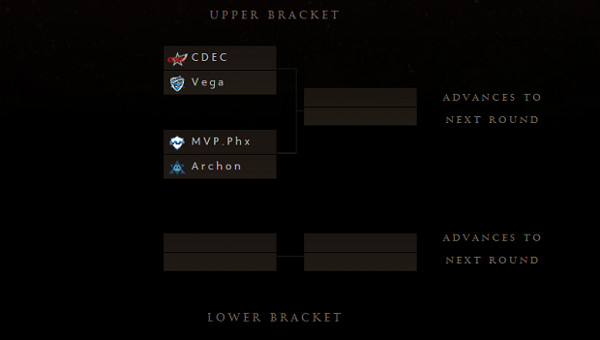 CDEC Gaming - China
CDEC Gaming
's story goes back to the beginning of 2014. A DotA pub-star and relatively inexperienced
Yao '
Somnus / Maybe
' Lu joined
LGD-Gaming
as the new mid player with
Zhang '
xiao8
' Ning 's departure for
Newbee
. It soon became clear that
Yao '
Somnus / Maybe
' Lu was not ready to make the jump. LGD was not satisfied with his midlane performance and so he was replaced. However, the organisation recognized his potential, and decided to build a team of young and talent players around him. The rest of the roster was recruited from the premier Chinese inhouse league, CDEC (Chinese Dota Elite Community) and from there also came the name.
The team wasn't performing outstandingly but was still considered a strong tier 2 Chinese team and was gaining experience against top contenders in the region. The undoubted star of the team was their mid laner that the team was build around - Maybe. Their trump was their coach, Mikasa, one of the most respected in the Chinese community.
In October 2014 CDEC left the LGD organisation and formed anew as an independent team. At the end of the 2014 the team started to pick up momentum placing 2nd in two tournaments. Unfortunately they were unable to perform at the bigger stage, as shown in their bottom four placing at DAC.
During the post-DAC Chinese reshuffle the team received what was by many regarded as a huge blow - both Maybe and Mikasa left the team for LGD. SunTzu even went to say that "CDEC lost the only reason that they were even close to being good - Maybe."
To the shock of many, CDEC didn't fall apart. Moreover, they started gaining momentum and constantly placing well in Chinese tournaments. Despite nearly no one expecting them to get past the group stage they managed to finish 2nd in the Chinese TI 5 qualifiers behind
EHOME
, and earned a wildcard spot at The International 5. What is more, they haven't stopped at that. CDEC's recent finished second in G-League, WCA CN qualifiers and ECL 2015 Spring - three Chinese tournaments stacked with most of CN top teams.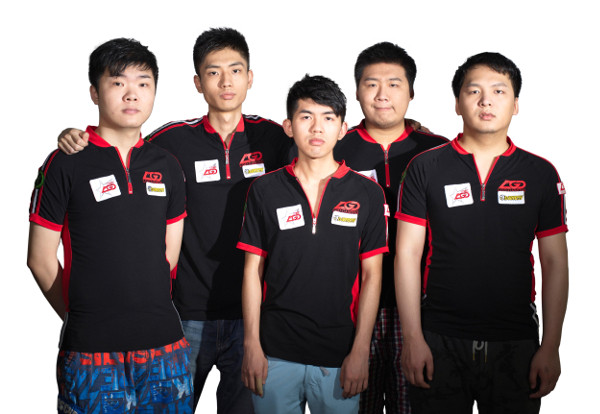 Why they can advance
CDEC, without a doubt, come from the the toughest region in Dota 2. They have faced off against all the top tier Chinese squads and have solidified their status has a formidable foe in the Chinese scene. They have also attended multiple LANs which definitely will help them a lot. With this experience, they'll be looking to stomp the competition, who have not tangled nearly as much against the top tier teams and in offline settings.
Why they could not advance
Despite having all this experience in the Chinese scene, CDEC unfortunately have very little experience outside of their region, with minimum exposure with Europe, America and South East Asia. Their technical skills might be up to snuff, but their lack of knowledge of the other regions' playstyle and drafts could lead to them getting a big surprise when the time comes to meet new foes. They'll have to do their homework if they want to be sure of qualifying.

Team Archon (former NAR v2.0) - America
The
North American Rejects*
were formed in April of 2014. They were an assembly of NADota veterans that didn't manage to find a stable team throughout the season. The team claimed to be aiming for The International 5. Despite being around for only one month the squad's strong play earned them an invitation to the TI 4 qualifiers in which they managed to win over
Team Liquid*
.
On the back of that success and domination in their region they got picked up by the legendary Dota 2 organisation
Natus Vincere
, and competed at TI 4 under the
Natus Vincere NA*
tag. With their disappointing performance at The International 4, and going against their statement that there would be no roster changes from the beginning, Na'Vi.US disbanded soon after their formation.
In the second part of 2014 and at the beginning of 2015 the NA scene was even less stable than before. As a result a ton of talented and proven players ended up teamless shortly before the TI5 qualifiers. In those conditions the NAR came back from ashes, this time in version 2.0. The second iteration of the team featured two players from the previous one -
Ioannis '
Fogged
' Loucas and
Steven '
Korok
' Ashworth.
Once again the rejected players got a chance to compete in the TI qualifiers. This time they managed to finish one place lower than the first iteration of the team. They managed to beat the heavy favourites of the qualifiers -
Mousesports* '14-15
in the lower bracket finals of the qualifiers and earned a wild card ticket to The International 5. At the beginning of the April the squad got picked up by
Team Archon*
.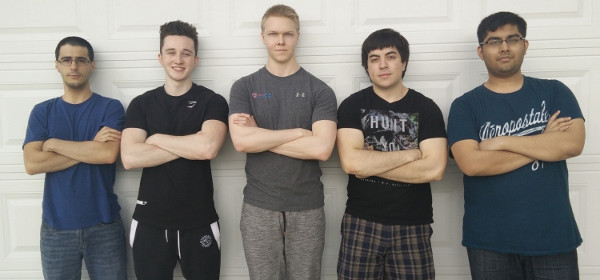 Why they can advance
Team Archon have a very good mix between old veterans of the scene and new up and coming players. Long time pro players
Steven '
Korok
' Ashworth and
Ioannis '
Fogged
' Loucas bring their expansive knowledge and understanding of the game while newer carry player
Chris '
ush
' Usher brings his reputable farming finesse to the squads. Combining the two can prove to be very formidable for teams that aren't prepared, and their mixture of strengths could give them the edge to win the Wild Card bracket.
Why they could not advance
Out of the four teams in the wild Card playoffs, Team Archon have been the most inactive due to the fact that the roster only started playing in May. Having played in only three tournaments, none of which were on LAN, they haven't had much time to get used to playing with each other. Even though they performed well during the qualifiers, they didn't impress in the recent BTS Americas. This combined with their LAN inexeperience may cost them their slot for TI5.

MVP.Phonenix - SEA, Korea
Korea as a region was late to the Dota 2 party since the game was introduced to them in late 2013. Additionally the incredible popularity of League of Legends lowered the exposure of the game even more. In order to support the growth of Korean Dota 2 scene, Nexon Sponsorship League took the lead and introduced huge prize pools and strong production in their broadcasts.
Top players from Korea started forming teams that soon were picked up by leading eSport organisations. MVP began as a StarCraft II team founded in 2010 was no exception when they signed Team Ashu. Soon after they created another Dota 2 squad under the name
MVP HOT6
. The main team became
MVP Phoenix*
. MVP.Phoenix won the 2nd season of NSL with a help of DeMoN who travelled to Korea as their mercenary stand-in.
MVP.Phoenix soon established themselves as the best Korean team and the only one that was a serious contender in SEA from that country. To a shock of many MVP.Phoenix managed to finish second in TI 4 SEA qualifiers and earned a TI 4 wildcard spot which at the time was considered a great success for them.
Throughout the next year MVP.Phoenix was improving more and more. They qualified for quite a few LAN events and started to be a real competition for the Western teams. At the end of February and beginning of March the team went through several roster changes. Players shuffled between Phoenix and Hot6 roster but also some new faces were added. Only two players from the original MVP.Phoenix roster -
Kim '
QO
' Seon-Yeob and
Tae Won '
March
' Park stayed with the squad.
Strangely enough after those roster changes the secondary squad of MVP - MVP.Hot6 started to take over MVP.Phoenix in achievements. The culmination of this process were TI 5 SEA qualifiers where
Jesse '
JerAx
' Vainikka and crew defeated their sister team. As a result MVP.Phoenix will play in the wild card matches one again, as their once younger sibling Hot6 has already reached the Main Event.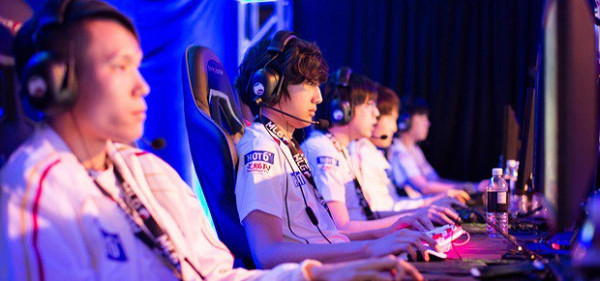 Why they can advance
Despite the team reshuffling after DAC, MVP.Phoenix still have performed very well in the SEA scene. They have shown that they can be a force to be reckoned with on international LANs. In the TI5 qualifiers the only series they lost was against their sister team MVP.Hot6, who went on to qualify for TI5.
MVP.Phoenix are also the most experienced team from all four Wildcard teams when it comes to playing on foreign soil. What is more, they have played with the current roster in joinDOTA MLG Pro League Season 1 LAN finals where they have beaten the likes of Evil Geniuses. This experience will definitely be a huge advantage.
Why they could not advance
MVP.Phoenix, even with all of their LAN attendances, have failed to really perform during international events. The highest they've ever placed was 4th at Starseries XI, i-League Season 2 and joinDOTA MLG Pro League Season 1. They've failed to impress at almost every LAN they've been to, and if the trend continues, we might see a very disappointing showing from them this Sunday.

Vega Squadron - Europe, Russia
In November of 2014
Vega Squadron
have signed a team called BUHLO-UroPb. Pretty soon the Russian squad started to break into the tier 2 category with promising performances in online tournaments. However, their true breakthrough happened in February this year where they won three joinDOTA online cups as well as finished 2nd in joinDOTA Masters XVI! Because of thisimpressive run we conducted an
interview
with the
Arsenii '
ArsZeeqq
' Usov who was the captain of the team at that time.
However, the following month wasn't nearly as successful as the previous one. The team fell into a slump. "Our team had an incredible crisis. People didn't want to listen to each other, the level of game management was very poor, I kept shouting and we had quarrels." said ArsZeeqq. Because of that the captain of Vega decided to leave the team.
In the end that move benefited Vega. They brought in two Dota 2 veteran -
Andrey '
Mag
' Chipenko formerly of Team Empire and Virtus.Pro, who already attended The International in the past, as well as
Aleksey '
Solo
' Berezin who played for teams like Moscow 5, Empire, VP and RoX.KiS in the past.
Since the addition of those two players Vega Squadron started to get back on the right track and soon performed even better that in February. The culmination of their achievements was finishing second in the European TI 5 qualifiers behind Na'Vi.
Why they can advance
If anything can be said about Vega, and CIS DOTA in general, is that they have an incredibly aggressive playstyle. They will constantly look for kills, constantly pressure their lanes, gank as much as they can, and apply tons of pressure all over the map. This has proven to be one of the best way for less experience to play under huge pressure. Because of that and because this style fits them they might find success on the back of CIS aggression.
Why they could not advance
Like with most aggressive playstyles, if they fail to excecute it properly, it can backfire. Overextensions can lead to bad team fights and a shift in momentum. Teams like CDEC and MVP Phoenix, who have a more passive playstyle by comparison, could bait Vega into taking bad team fights and quickly turn the tide of the game. Vega will have to be extra careful if they dont want to throw their TI5 chances away. Additionally Vega have never played in an offline setting. This might be an obstacle that they can not over take under such huge pressure.
Prediction time!
The heavy favourites to take the first place and advance to the group stages have to be CDEC Gaming. The Chinese teams have been doing incredibly well against much stronger opposition than the other teams. This combined with the fact that they (the whole team) are definitely not a newcomers to a LAN environment have to put them way above their opponents when it comes to both result and experience. CDEC - clear favourite to take first place.
When it comes to the second team that will advance it is much harder to predict. All three teams have never met each other in any tournament and on paper all look evenly matched. In such cases I always think that experience will play the vital part.
For all four teams these will be their most important games of the year. Both Archon and Vega have never played in a LAN environment. On the other hand, MVP have been to the jD MLG Pro Leagues Season 1 with this roster where they even discovered a way to beat EG. It is something that might tip the favour on to their side so I'll go with MVP.Phoenix as the second place finisher.
[i]joinDOTA's TI5 coverage is brought to you by ASUS, our official partner for the event.
[/i]