The Playdota.vn cosplay competition has inspired its participants to create some truly marvellous cosplays using only home-made materials. The strict guidelines that the cosplay costume can not have been bought have made for some very interesting results. Jump inside to see more creative cosplays and find out how to vote for the winners!
ADVERTISING: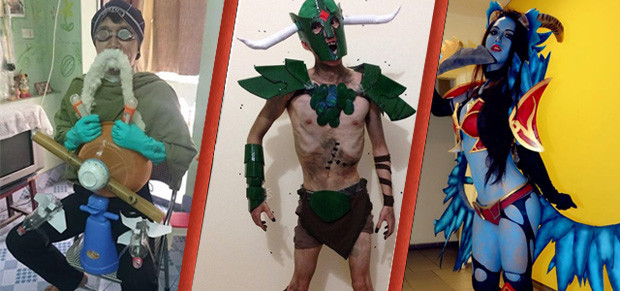 Đinh Quang Huệ (Gyro), Dung Te K (Undying) and Darinka (Queen of Pain) from
Playdota.vn
The winners of the competition will be decided 80% by public vote (via
The Dota2 community VN Facebook page
), and 20% by a panel of judges. The added stress of it having to be homemade definitely made a difference to the level of creativity, and the full gallery includes 44 of the best and most entertaining efforts. To decide the best pictures participants uploaded their pictures onto the Facebook group, all of which you can still surf through.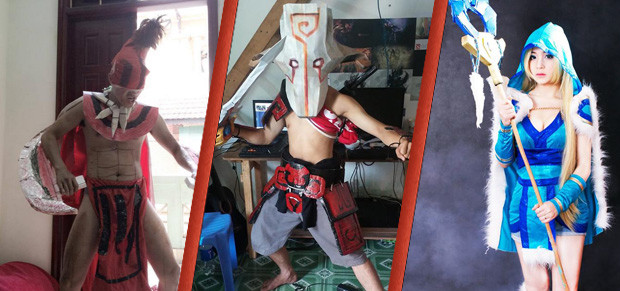 Đức Đức Hiển (Bloodseeker), Đỗ Đình Chiến (Juggernaut) and Hải Yến (Crystal Maiden) from
Playdota.vn
Prizes
First Place:
Air ipad 2 (64GB) + Puck T-shirt + Brewmaster T-shirt
Second Place:
Panasonic Headset + Puck t-shirt
Third Prize:
Perfume VS + Puck t-shirt
Lê Huy Nguyễn (Silencer), Manh Nguyen (Earthshaker) and Nguyễn Khánh (Clockwerk) from
Playdota.vn
Special prizeThe organisers are also offering a special award for Crystal Maiden cosplays (either male or female), with the prize being a Dr Dre Beats headset. Here are a couple of the entries:
Some of the entries: Đinh Quang Huệ and Nguyễn Vũ Trung Quân's CM cosplay
[url=http://playdota.vn/events/cosplay-final] >>View entire gallery