While the redemption vote for The Summit 3 was going on a lot of teams made a ton of promises in order to get fans to vote for them. In particular the later winners -
Invictus Gaming promised to dress up as maids for the event. The tournament is approaching so the Chinese team will have to deliver their promise. As it appears from their weibo they are ready! Jump inside to see how the team looks like!
ADVERTISING: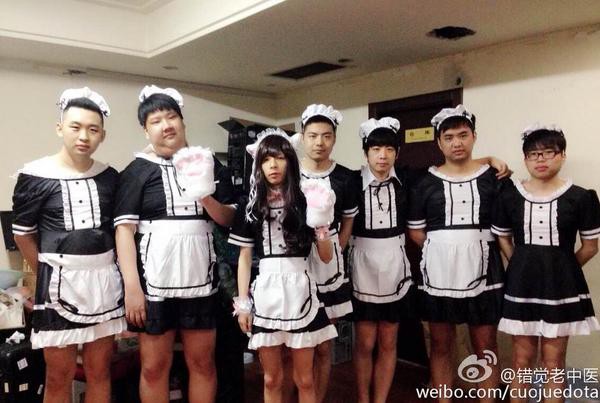 The vote, which was part of the Summit 3 compendium, allowed owners to cast a vote to revive a team eliminated in the qualifiers and send them to the LAN Finals. iG won the final phase of the redemption vote collecting 43% of votes beating NaVi and Alliance.
The Summit 3 LAN finals are starting at the 13th of May and will last until the 17th. The base prize pool is $100,000 and has been already increased to over $263,000 by the community.
Interested in some more photos of iG dressed as maids?
Click to enlarge.
How do you like iG's cosplay?