It may be Monday but Navi's brutally honest interview with
Alexander 'XBOCT' Dashkevich from the weekend may at least bring a smile to your face. The team is taking part in a 3-week bootcamp in preparation for upcoming events and XBOCT spoke out about the team's changing captains and admitted to some friction with former captain
Artem 'fng' Barshack. Navi's carry player also went into the return of Artstyle, and made clear that play time is over, and it's time to get down to business.
ADVERTISING:
Arguably one of the best carries to have ever graced the DotA scene,
Alexander '
XBOCT
' Dashkevich from
Natus Vincere
is no stranger to the fans. In the latest interview during their bootcam, he speaks about the
current state
of the squad, the role of
ArtStyle and Sonneiko
as well as his
hopes for the future
. Read on to catch the highlights!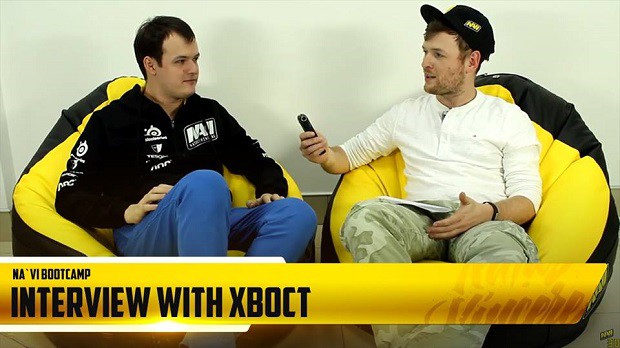 XBOCT spoke the honest truth in the bootcamp interview (video below) - Image:
Natus Vincere
The interview was conducted from in Kyiv, where the latest installment of Natus Vincere's DotA 2 team is currently bootcamping. After several roster changes, the team has settled with a mix of veterans and young stars. Fighting alongside with Xboct and
Danil '
Dendi
' Ishutin – the two seasoned players – are
Gleb '
Funn1k
' Lipatnikov, who made a comeback after leaving Na`Vi earlier,
Akbar '
SoNNeikO
' Butaev, a young player from
Power Rangers*
and
Ivan '
Artstyle
' Antonov, the legendary captain who led Na`Vi to claim the first International in 2011. In this 20-minute interview, Xboct talks about
Olexandr '
DkPhobos
' Kucherya' exit, how Funn1k and ArtStyle were brought in and what the future might hold for the Ukrainian squad.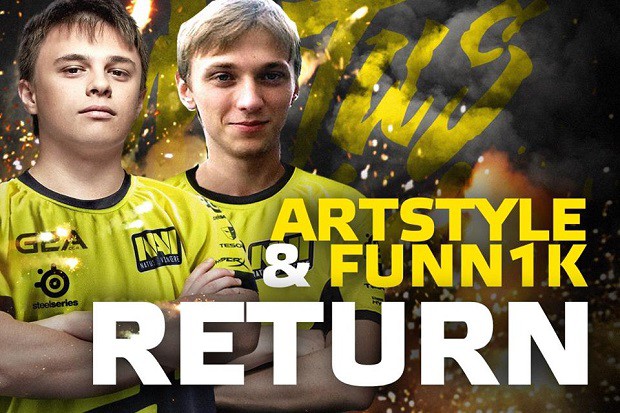 The addition of Artstyle sees Navi recruit their former TI1 winning player - Image:
Natus Vincere
The Na`Vi star carry owned up to his fault in the communication breakdown after
Clement '
Puppey
' Ivanov left Na`Vi. He didn't always listen to
Artem '
fng
' Barshack and mentioned that the situation when DkPhobos came to the team. "We never managed to find common language," he said.
There was chaos and they were "disappointed with each other," he added. Xboct's revelation provides insight into Na`Vi's rather lackluster performance the last few months. There was nobody who could captain the team effectively.
On the same note, it appears that ArtStyle is fitting rather nicely into the revamped Na`Vi squad. After much turbulence with lots of changes in roster, ArtStyle is bringing some level of
stability and captaincy
– what Na`Vi desperately needed. "Similar to what was 3 years ago, he (ArtStyle) acts as a captain and
everyone obeys
… We might make mistakes due to the lack of experience and teamplay. However, he always takes control of it and leads us. We follow his plans and it brings results," Xboct commented.
He also
spoke highly
of the newly acquired support Sonneiko. "I played a couple of times with him in the League. We played 5 games in IDEC league and won them. He did everything very precisely. I had a very nice impression of him both in game and in communication. ArtStyle listens to his ideas and we follow his advices."
The famed carry also admitted that his team, at the moment, does not deserve a direct invite to this year's The International. They, he said, have to work hard and prove themselves. The commitment is real as all 5 players have
dropped whatever they were doing
and started bootcamping for 3 weeks to work on
communication and coordination
.
XBOCT interview with English subtitles
Will ArtStyle bring Na`Vi back to its former glory? Will we see Xboct on Huskar in competitive games? Will Na`Vi make it to ESL Frankfurt 2015? Tell us what you think by commenting below!