As New Bloom is approaching, there are some gorgeous submissions surfacing in the Workshop. So this week, we bring you some of these beautiful sets inspired by Spring, and war. A striking Spectre set, handsome Juggernaut set, kinky Queen of Pain set, exciting new treasure, blooming Broodmother set, and two other extra sets submitted for the New Bloom 2015!
ADVERTISING:
1. Spectral Guardian
Spectre set by
Nateo
and
DotaPit
.
In her myriad manifestations, Mercurial finds herself facing increasingly similar circumstances each time. Slowly, this has caused her to shift into a more suitable form.
A new set for the beautiful, misunderstood and lost Spectre. Though this set does not convey the struggle Spectre goes through as she has no understanding of the place she is in, it illustrates her adapting to the realm she transcended to, which only adds more depth to her personality. This set is as beautiful as its loading screen, I can't really decide which element is my favourite as they all go so well together, and are done so beautifully to fit Spectre.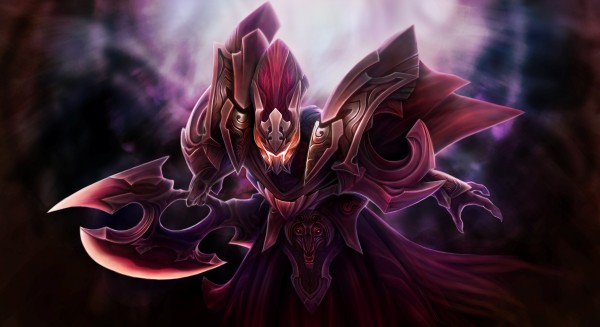 If you think this is good, click
here
.
2. Immortal Of War Lord
Juggernaut set by
澈水
,
NVIDI[A]still makin' nuke?
and
斯塔 萨菲尔
.
A new set for another sad hero, though we haven't seen Juggernaut's face, we now see his hair. I dig the Hakama, mask with the horns, and the new weapon. To be honest, this set is really well-done, and obviously made with a lot of thought. It is executed with clarity, and an obvious understanding of Juggernaut's style. Like the previous Juggernaut set we have featured, this has character and a new look.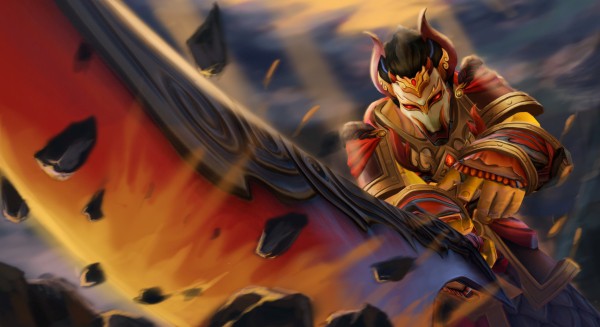 See what these artists have done
here
.
3. Demonic Affliction
Queen of Pain set by
blossomalex
.
What really drew me to this set were the wings and hairdo. I think this carré haircut really compliments QoP, as does the blindfold. In my opinion, though there are a lot of Queen of Pain sets out there, it is nice to have some diversity, and a wider variety of choices when dressing up your heroes.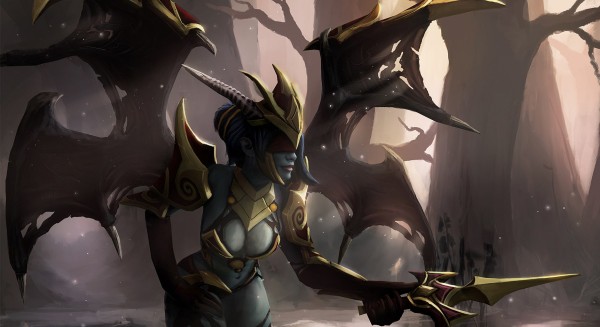 This
won't pain your pocketbook.
4. Treasure of the Living Foresight
Treasure by
PsEuDo
,
Oroboros [Red Moon]
,
✔ Andrew_Helenek [Red Moon]
,
Zipfinator
,
Fudgie Wudgie
,
MaxOfS2D
,
bounchfx
,
madShock
,
Insaneophobia
,
Prophet9 [Rusty Anvil]
,
Spudnik
,
h a y e s
,
Sylei
,
ARTY!
,
Belkun
,
BladeofAvillia
,
Frump
,
ike_ike
,
Hawf
,
SLIMEface
,
motenai
,
cotton wings
,
kEEng Robo
and
e_forge
.
A treasure filled with so many elements, created by so many artists. As I noticed, each item within the set has had three artists working on it, some worked on more than one or two. The treasure has 13 different equally stunning wards. I can't really say much about this as the items within this set are many, and so diverse, it would take up this whole page, so go ahead to the the workshop page and check it out!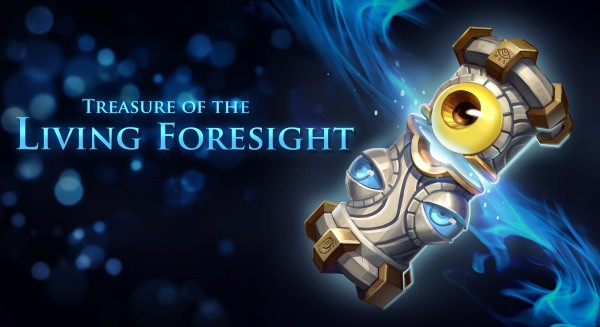 Look
here
to see which wards you'd be hoping to get!
5. Creeping Blossom
Broodmother set by
Zipfinator
,
Fudgie Wudgie
and
SLIMEface
.
The Creeping Blossom blooms only once a generation, bestowing blessings and power to the the Queen-of-All-Webs.
A New Bloom submission for the mother whom we all fear, with a few Broodmother sets out there, it is vital to be creative and create unique sets for heroes, and these artists have done that so well. The design does not stray from Broodmother's lore, neither does it interfere very much with her mood. The attention to detail in this set is really beautiful to look at, with all its colours and flowers. I can totally see myself buying this set.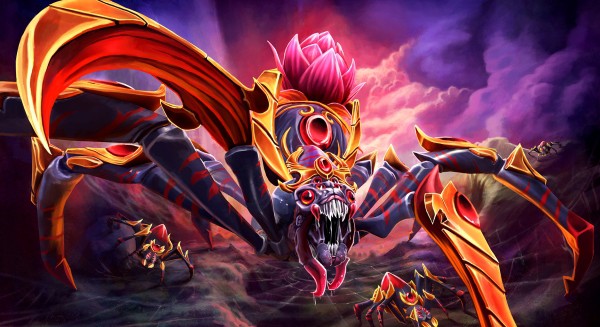 You know you need of
this
set.
Other Interesting New Bloom Submissions
Death Blossom
Death Prophet headdress by
kendmd
and
Ўuri
.
I think this headdress is absolutely stunning, I would love to have this!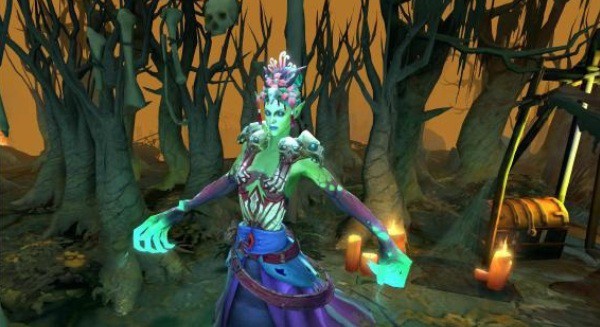 Tengrism Shaman
Shadow Shaman set by
Protector
,
kejayguard
,
Strno8 Pyro mix/merc
and
®kTaU™
.
A quite interesting Shadow Shaman set, with a beautiful concept behind it!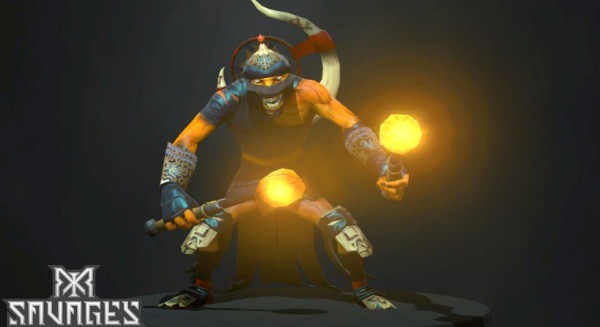 A
set
well worth the price.
Vote for your favourite this week.
This article was written by
Luma Odat, joinDOTA writer.PaziLu is a freelance artist, musician, and an aspiring concept artist. Growing up, She spent most of her time playing video games with her older brother, consequently, Pazi's days are consumed by playing video games, plucking her bass, coming up with new paintings or thinking up new characters to draw.Location: Amman, JordanFollow her on @PaziLu_.