The state of Dota 2 and the quantity of tournaments have been a topic of heated debate lately. Most notably a while ago ex-VP player NS and joinDOTA's caster Tobi shared their thoughts on the problem. Now one of the top pro players EternaLEnVy have spoken out his mind, which has already triggered some response from the community.
ADVERTISING: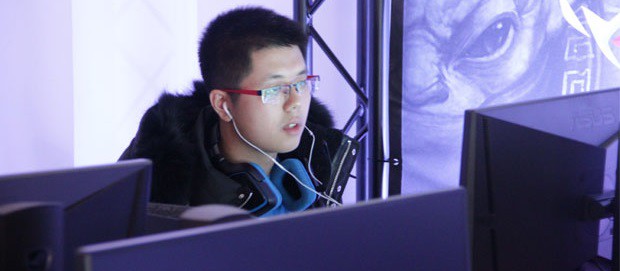 EE on DreamHack Winter
Jacky
'EternaLEnVy'
Mao has always been one of those people who isn't afraid to state things like they really are. In a
blog
released earlier today he talked about how he has changed and what concerns him in the Dota 2 world.
Over-saturation put out the EternalEnvy flameEnvy starts his blog with a story about how he felt about matches previously and how it is now. He says: "I don't remember exactly how many hours I spent watching replays, and preparing for that game." while it was only a group stage match. "Nowadays for the same type of match I spend 5-15 minutes looking at the draft, I don't watch any enemy replays, nor do i feel any energy coming from my teammates. If I win I feel content, and when I lose I tell myself whatever. Usually I'll have a rematch soon in a separate tournament anyway."
"Sometimes I would look back and feel really disappointed with myself. Don't get me wrong, I rather be the player/person I am today than of the past, but there's one thing missing now that I had before. Although I was an even bigger moron, and tunnel visioned everything, I always had fire in my eyes, I was always chasing something. Whenever I won I would look forward to continuing my streak, and when I lost I felt so bitter, I wanted revenge but I knew I had to wait awhile before our next encounter. I would never forget my bitterness, using that as motivation till I met the same opponent again."
People are rushing to be "part of the $ pie"He claims that there are "too many tournaments" and thus everyone have started to care less. Why is that? "because of DotA's potential people are rushing in to be part of the $ pie." And this leads to a lot of tournaments overlapping or giving a minimal time for teams to travel. "I feel like many tournaments are taking this approach, they rush to get the tournament going, and things become chaotic." he says. As a proof of that being true, we can have in mind that recently a lot of teams started to withdraw from many tournaments.
Envy shares his thoughts about the ticket system "Right now I feel like the current system does not support high level competitive play." Why? "(...) The viewers aren't using their money to support high level dota but to buy item bundles (...) viewers want their purchases to be worthwhile so tournaments will jam in as much as they possibly can into a bundle".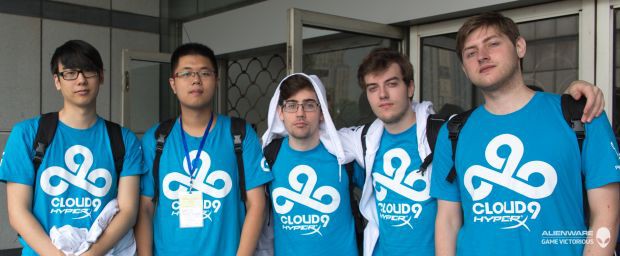 Image from gosugamers.net
However, it appears that there is one simple way to deal this this: one choose to play only certain tournaments. EE brought up this question himself. "Ya probably, but its not that easy. The first major problem is that every tournament has a qualifier. And these qualifiers aren't easy. Teams are worried that they might not qualify to tournaments, so they end up playing a bunch of qualifiers for more chances. (...) The second problem is because of the International. By playing more tournaments and trying to place high in any of them teams are paving their way for a TI invite."
"I've started to grow a sense of distrust with tournament staff"Beside the global problems Envy mentions some other things that he thinks are in need of change. "As the captain of the team, and someone who's attended like 10 LANs, I've started to grow a sense of distrust with tournament staff." he says. And why is that? "I feel worried that the admins don't know their own rules." What is more EE asks "Why does it surprise tournament organizers when I say I want a computer to practice on? Is it so much to ask?"
He also decided to take a swipe at the quality of casters. "Alright real talk, I think the cast quality in DotA on average is quite low in comparison to other competitive games. Casters in DotA have a low understanding of the game and not only that but of the gaming situation as well." Envy also claims that "The level of professionalism is low as well. I understand a fun cast here and there but casts nowadays are in general way too casual."
"It's not only DotA Pros and Viewers that don't give a fuck even the casters have stopped caring. I mean how could they? Matches are being rescheduled non-stop (because theres TOO MANY n things start clashing), no one knows what the fuck is happening. A team wakes up one morning and is like oh, I guess I don't have a game today or tomorrow. A caster goes oh i guess I'm casting a different game?" EternalEnvy then went on to comment on how the current situation is affecting casters as well. "It's also really hard for casters to care when they have so many games to cast. As much as casters bullshit in their casts (and trust me they do a lot!), they can't bullshit hype too much when its non-existent even from the players."
"The major issue is education of players"The blog comes at a time when several parties have started to speak up about the "situation" in Dota 2 compared to other mainstream eSports titles.
Kennigit
from the ESL addressed some of them on
Reddit
the day before EternalEnvy posted up his blog, claiming that "The major issue is education of players. For all the twitter complaints, threats of pulling out of events, fury at dates and congestion, not a single player in Dota has every reached out to me directly with questions or concerns. I leave it up to their teams to explain it, but that dynamic is especially broken in Dota....the teams really have less management control than in any other title and I feel like that is a major reason for fog between leagues and players."
Meanwhile eSport journalist
Thorin
- renowned in the CS:GO and LoL sphere, released a video (below) where he places the blame on the players for simply complaining about the problem, when they are in fact able to put wheels in motion to change the situation by applying pressure on tournaments or avoiding over-zealous contracts.
What do you think about oversaturation?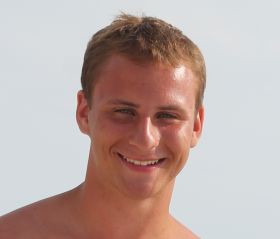 This article was written by
Jędrzej Smaruj, joinDOTA's writer.Proxy has gotten into eSports in late days of SC:BW, then he got absolutely consumed by SC2:WoL. After TI2 he started following Dota 2. If he isn't doing any Dota related stuff at the moment he is probably playing poker, watching cycling or trying to figure out IT for his university.Location: Gdańsk, PolandFollow him on @ProxyPL.