YouPorn today announced that they are officially entering into the world of eSports by sponsoring Spanish team PLay2Win. "Composed of individual veterans in the eSports realm", the team now called Team YP will be competing in an upcoming Spanish LAN and has the eSports Twittersphere in a state of disbelief. Should adult entertainment be sponsoring eSports?
ADVERTISING: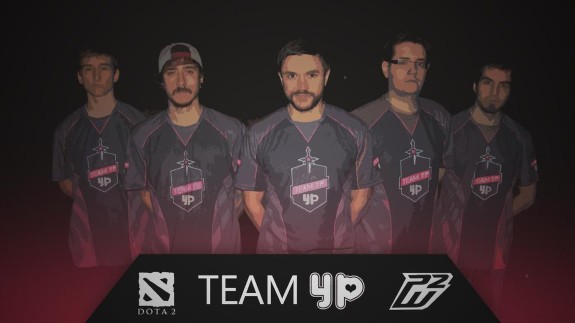 Team YP, formerly know as Play2Win
The team will be competing at an upcoming LAN in Madrid. "Coinciding with the new 6 month agreement, Play2Win will officially debut under their new moniker, Team YP, in time for the start of the Gamergy competition in Madrid on December 5th," said the official
press release
.
The Vice-President of YouPorn had
this
to say:
We're so psyched to finally make our official entry into gaming and eSports. This partnership has been a long time coming, and I believe that with our backing, along with the expertise that each member of Team YP brings to the table on the virtual battlefield, we can succeed in tearing through the competition at this year's Gamergy event.
Team YP DOTA2 Roster:Ragabash
LoLQoP
SolmyR
Lawliet_91
Mengue
The sponsorship does beg the question as to whether eSports organisations in general would wish to distant themselves from companies related to "adult entertainment". Betting websites have already found it difficult to get their foot in the door in the past despite eSports being a key target market, due to the social stigma associated with gambling. YouPorn's involvement in eSports is the first direct sponsorship of a team, but not the first time adult entertainment has been linked with eSports.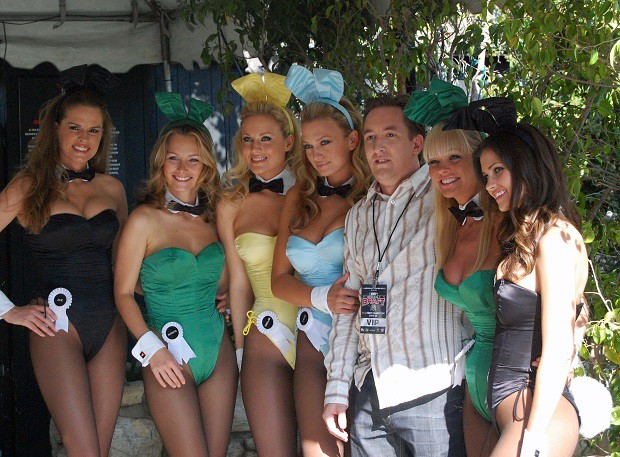 RedeYe at CGS Draft at the Playboy Mansion in 2007 (
RedEyeHD
)
In 2007, during the time of the Championship Gaming series - a televised gaming league which was organised by DirecTV, they held a the inaugural player draft in the Playboy Mansion in Beverly Hills. One of the attendees you might recognise (pictured above). For those who don't know the league only survived two seasons before folding, but not before leaving its mark on the eSports scene. DjWheat was another eSports personality of today involved in the CGS back in the day.
What do you think about the sponsorship deal?
This article was co-written by
Lawrence Phillips, joinDOTA's Editor-in-Chief.Malystryx has been in eSports since 2004 working as eSports Editor for Razer and was Editor-in-Chief of SK Gaming in the glory days. He misses the days of Warcraft3 but makes do with the world of DOTA 2. Location: Bristol, UKFollow him on @MalystryxGDS.