2012 is kicks off to a good start for the competitive scene of Dota 2 as we see more and more organization gaining interest in the game and adding a Dota 2 division under their wing. Fresh off their fourth placing in Dreamhack Winter 2011 and a convincing 4-1 score in the first stage of The Defense, Team Shakira will be playing under a new tag from today onwards as
[B]WesternWolves[/B] just added the French based team as their Dota 2 squad.
ADVERTISING: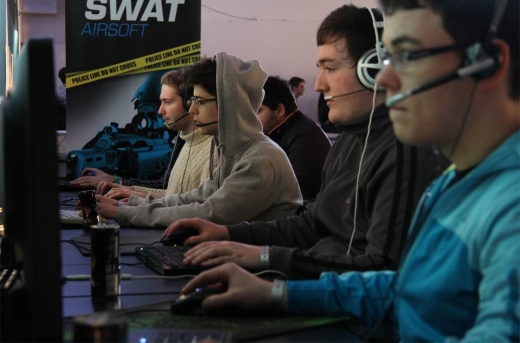 [I]
Team Shakira in Dreamhack Winter 2011
[/I]
"It is a great organisation and we really feel that with this solid support we will be able to prove ourselves and to play at our best level", says the team captain,
Titouan [B]'Sockshka'[/B] Merloz. Merloz also mentioned that the team has been waiting for an opportunity like this for quite a while now. "To be honest we have been waiting this for a long time, and that was the only thing we missed", adds Merloz.
WesternWolves is now playing in Group A of the second groupstage of The Defense. The team is also participating in Infused Cup, Jeesports Tournament, and The Brawl qualifiers this upcoming weekend.
It is also interesting to note that this is the third sponsorship to happen this week after AEONSports picking up Singaporean pros and DTS.Chatrix picking up The Retry as their Dota 2 division.
[B]WesternWolves team roster:[/B]
Titouan [B]'Sockshka'[/B] Merloz (C)
Thibault [B]'Funzii'[/B] Calonne
Sebastien [B]'FckngMad[/B] Debs
Pierre-Baptiste [B]'Ph0eNiiX'[/B] Petiet
Antoine[B]'Dhany'[/B] L'Hotellier
Fabien [B]'Shiba'[/B] Turgis (Manager)