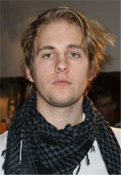 All-Swedish team,
[B]eXperience[/B], led by famous old school DotA player,
Jonathan [B]'Loda'[/B] Berg has been participating in several European tournaments including InsideDota Invitational where they came in from the qualifiers and gave the champions a run for their money.
ADVERTISING:
Although with their recent success and fast improvement, the team has always been underestimated as they do not get invites into tournament such as Premier League and the upcoming Star League.
Kicking off their brand new series, [B]Hooked![/B], ESFIWorld's
Philip [B]'Nazroth'[/B] Hübner caught up with the team captain of the uprising Swedish team. In the hour long interview, Berg discusses his takes on Dota 2, sponsorship deals for his team, and recent tournaments.