David 'Godz' Parker has announced that TI4 SEA qualifiers
Arrow Gaming

will be removed from the Summit 2 Southeast Asian division, following their alleged role in the Southeast Asian match fixing scandal. In addition, Synergy League has also disqualified Arrow and permanently banned the involved players from future events.
ADVERTISING: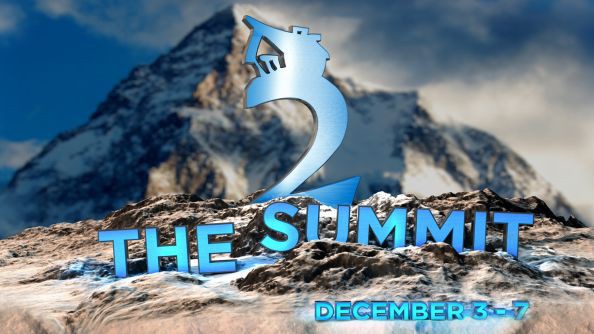 As the qualifier is already well underway Beyondthesummit have opted to grant each team a default win rather then replace the team, this comes after both
Mineski
and
MSI-EVOGT
where previously disqualified earlier this week for their part in the list of mounting allegations against all three teams.
However despite numerous schedule changes, and the addition of
Rave
and
First Departure
who already replaced Mineski and MSI-EVOGT, the Summit 2 Southeast Asian division is still expected to conclude on the 9th of November, a little less then a month before the LAN finals kick off.
Statement from David 'Godz' Parker regarding Arrow Gaming's disqualification:
Following recent investigations into various games where match-fixing was suspected we'll be disqualifying Arrow effective immediately from The Summit 2. We've been in close talks with Dota2Lounge over the past few days and tried to get as much information and evidence to make sure we make the right decision on this matter, but as a global tournament organizer we can't stand by what's been presented to us as a fixed game played between Arrow Gaming & CSW in Synergy League.
Statement from David 'LD' Gorman regarding Arrow Gaming's disqualification:
Based on Ren's investigation and our own research, we have no choice but to remove Arrow Gaming from The Summit 2. We hope other organizers will take evidence of match-fixing seriously, as it's absolute poison for the scene.

Synergy League Disqualify Arrow
The match in question was a Synergy League group stage match versus Australian team
Can't Say Wips
, in which Arrow allegedly placed a number of bets through proxies close to the team. They then proceeded to lose the match in convincing fashion, prompting an investigation by Dota2Lounge that led to today's subsequent disqualification. Synergy League have also taken action against Arrow Gaming, disqualifing them from the tournament, which ironically, has given Can't Say Wips a second chance at the tournament.
Synergy League Admin dreamknoxville told joinDOTA:


We would like to allow other players to continue their dream and let them try to win such big event, but we obviously can't. That's why we disqualified Arrow Gaming from this season and banned them from the next one. Also players ddz and Lance will be banned forever. Still amnesty is possible if the players made a public apology.
It's very sad that SEA scene continue to be intoxicated with matchfixing. After Pinoy's scandal i was shocked, but now i just can't find words. One of my favourite teams bet on their opponents to throw a match which mattered nothing for them. Still I can say that CSW could win that match without 322 but who know it now? And the most shocking thing for me is that Arrow did it in our tournament.
CSW captain Darcy 'Godot' Jose told joinDOTA::
Whilst we are happy to announce that we will be continuing our participation in Synergy League, we don't condone nor are involved in any form of match fixing. The current situation in the SEA region is extremely saddening, but we would like to assure our fans that we will continue to try our best to win games fairly.

Unfortunately these new revelations regarding Arrow Gaming's involvement are only the latest in an ongoing investigation into match fixing in the SEA region, with eight players already suspended it is still unclear what will become of the Arrow roster. However BeyondTheSummit has stated that Arrow Gaming's management are aware of the accusations, but have yet to release their own statement regarding the allegations.
The Summit 2 SEA standings:
Synergy League SEA standings

This article was written by
Matthew Elmas, joinDOTA's Writer. Moxjoo has been an e-sports fan since 2008 and is currently undertaking the second year of his university studies; majoring in journalism. Location: Melbourne, AustraliaFollow him on @Moxjoo.