Following Chessie's health issues both before and during the WCA tournament in China, Alliance have now revealed that their stand-in for the upcoming ESL One New York will be Kai "H4nn1" Hanbueckers. ESL One NY is only 3 days away and Alliance's first match will be against the WEC champions Evil Geniuses, in a single elimination bracket.
ADVERTISING: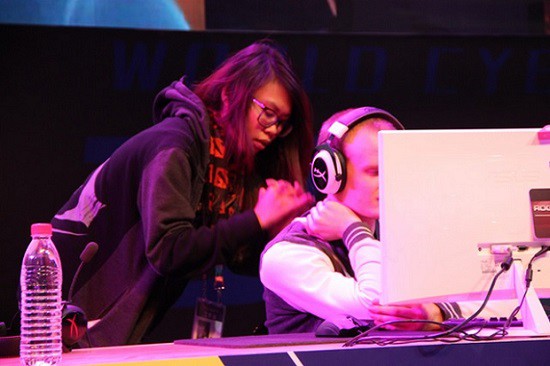 KellyMilkies helping Chessie during WCA (Replays.net)
According to Loda's blog on
tv6.se
, Chessie's condition caused him to miss out on the preparation prior to WCA. "Our preparations for the tournament consists of two days in the team house with 4 of us, while Chessie was meeting some back specialists and stuff in Stockholm." During the WCA several ridiculously drawn-out games - which included a 97+ minute match versus Cloud9, were far from an ideal scenario for Chessie, who was clearly in discomfort on stream.
The two-day ESL One New York event starts this Thursday, so there will be little in the way of relaxation time for Alliance who only returned home earlier today. Alliance also have two crucial D2CL games against
Fnatic and
VP which are scheduled for tomorrow, matches they must win in order to have a chance at qualifying for the playoffs. The pressure is on for the Scandinavian team.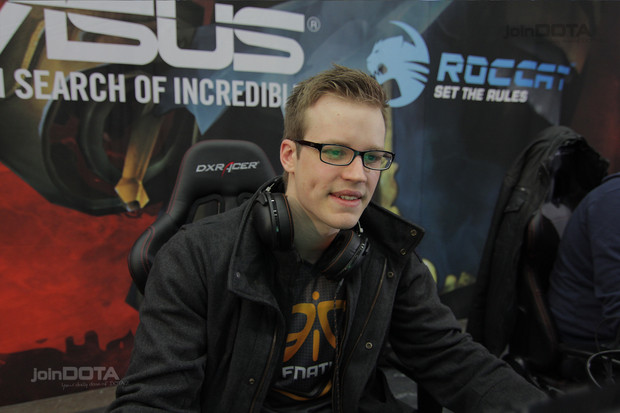 H4nn1 at Dreamhack
This article was written by
Lawrence Phillips, joinDOTA's Editor-in-Chief.Malystryx has been in eSports since 2004 working as eSports Editor for Razer and Editor-in-Chief of SK Gaming in the past. He misses the days of Warcraft3 but makes do with the world of DOTA 2.Location: Bristol, UKFollow him on @MalystryxGDS.