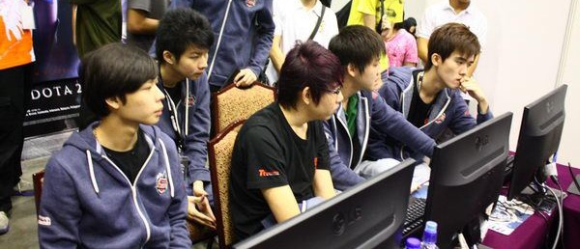 ADVERTISING:
Viewers anticipating the live stream of
[B]MUFC[/B] versus
[B]Natural 9[/B] and
[B]LowLandLions[/B] today will be left disappointed as the Malaysian Powerhouse has been disqualified from
The Defense
. The reason for this decision is due to MUFC players' inability to turn up for the scheduled games and asking for a reschedule for the fifth time in a row.
The Defense tournament head admin,
Dennis [B]'HolyMaster'[/B] Schumacher explains the reason for the disqualification of MUFC:
MUFC has postponed Defense matches on short notice several times before. They only played one match so far and that wasn't even as originally scheduled during D2SC. After some thinking we decided to draw the line here and disqualify MUFC for the following reasons:
a) We have less than two weeks remaining to finish the groupstage matches and I doubt that MUFC will be able to play the four remaining games in time.
b) MUFC's opponents, our streamers and of course myself have wasted a lot of time by matches that didn't get played. At some point, there has to be a punishment.
c) Giving MUFC two default losses for just today's matches would have been unfair to the other teams, so we chose to apply the same result to all.
So far, MUFC has just played one game against
[B]Just 4 The Tournament (J4T)[/B] which resulted in a loss. Henceforth, all of MUFC's previous as well as the future matches would be given a defloss.
On the brighter side, you can tune in for another interesting match at 1900 CET between
[B]Natus Vincere[/B] and [B]LowLandLions[/B].