As the three regional qualifiers of i-League concluded some time ago, it was determined that five Chinese teams, two European teams and one Korean team would attend the main event. The LAN finals will take place in
Shanghai and we finally have a first peek of the somewhat imbalanced playoff bracket right here.
ADVERTISING: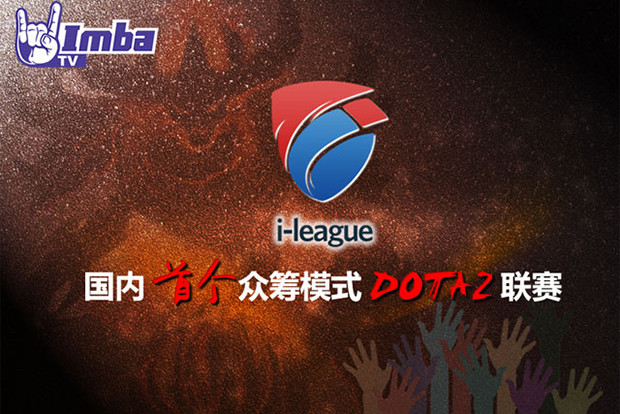 Image courtesy of i-league
The
$311,705
main event will kick off the
25th
this month and play out over five days before a champion can be crowned. The very generous prizepool has grown quite a bit with use of the popular crowd funding, that was introduced prior the the International 4.
However, even though the tournament features some of China's finest teams, only one of them will make it through to the grand finals due to the format of the playoff bracket. Fans hoping to see the big Chinese teams class will not have to wait long as
Vici Gaming
,
Team DK
and
Invictus Gaming
remarkably find themselves in the same side of the playoff tree.
The event will be streamed by
joinDOTA
over at
jDRed
.
Featured teams
[bisplit]
Rave
Virtus.Pro
TongFu.OB
Power Rangers
[split]
Team DK
Vici Gaming
LGD.CDEC
Invictus Gaming
[/bisplit]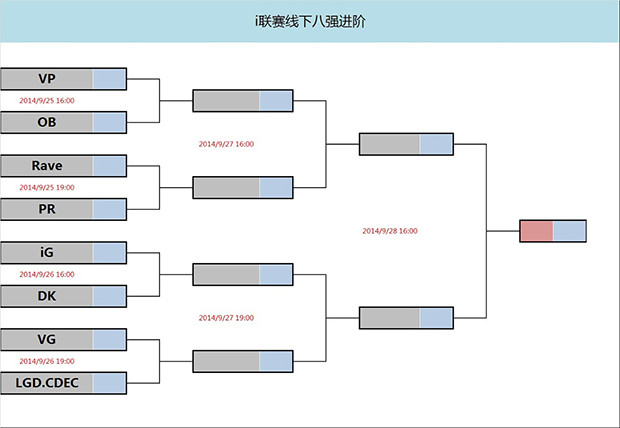 Prizepool distribution

1st - [color=gold]$96,505 (50%)[/color]
2nd - [color=gold]$38,602 (20%)[/color]
3rd - [color=gold]$19,301 (10%)[/color]
4th - [color=gold]$19,301 (10%)[/color]
5th - [color=gold]$4,825 (2.5%)[/color]
5th - [color=gold]$4,825 (2.5%)[/color]
5th - [color=gold]$4,825 (2.5%)[/color]
5th - [color=gold]$4,825 (2.5%)[/color]
This article was written by
John Wimarsson, joinDOTA's Writer.Jooehn is a gaming enthusiast who only recently fell head over heels for Dota 2 after watching TI3. If he's not playing his guitar, writing for jD or lying on his couch dreaming about space, he's probably in solo queue trying to reach the 5K MMR dream.Location: Lund, SwedenFollow him on @Jooehn.