In a sudden and saddening development, news has filtered through that the long-standing CIS team RoX.KIS have disbanded their entire squad, with the organisation as a whole taking a step back from Dota 2 until the conclusion of The International 4.
ADVERTISING:
[b]RoX.KIS
[/b]' departure from the scene - even on a temporary basis - will be a disappointing move, having been one of the more successful organisations in the CIS region. This news also leaves five players rosterless during a time period where they will certainly struggle to find a new team until the annual post-TI shuffle. The organisation have been involved in Dota since January 2013; although the announcement seems to hint that they may return after TI4 concludes.

We, the team RoX.KIS, take a break until the end of The International 4, freezing all activities Dota 2 units.

(From RoX statement on goodgame.ru)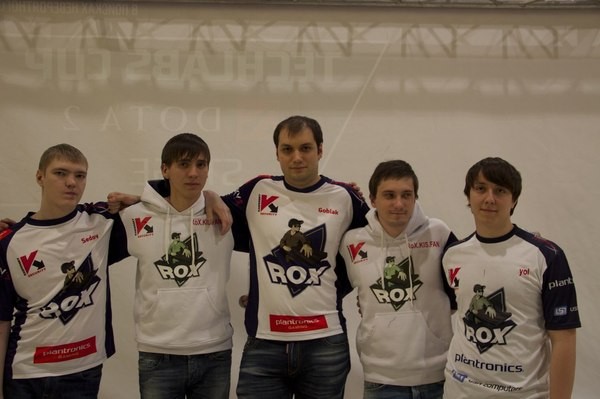 The former RoX.KIS squad.
The disband comes in the wake of RoX failing to secure a spot in Seattle for TI, despite an undefeated run in the round-robin stage. The shock loss to
[b]Virtus Pro
[/b] in the playoffs denied them a shot at around $7.8 million (and rising) and seemingly was the biggest reason behind this move. Previously they had just missed out in the wildcard match at TI3, but had shown strong performances in qualifying for the Starladder IX finals earlier this year.
However, the players themselves will not be disappearing from the scene just yet. The announcement states that the quintet will see out their remaining fixtures in the D2CL and D2L Western Challenge, but after that it is unclear whether the five will stay together and seek a new sponsor, or go their own way and look for new teams. With each of the players being extremely talented, it's likely they will not be absent from professional Dota for too long, although they may have to wait until the conclusion of TI4.
Former RoX.KIS Squad
Stanislav
'BzzIsPerfect/633'
Glushan
Vladimir
'yol'
Basov
Vadim
'Sedoy'
Musorin
Artur
'Goblak'
Kostenko
Alexey
'Solo'
Berezin
This article was written by
Jamie Donovan, a joinDOTA writer.SohNata first experienced Dota during the TI3 finals and has been hooked ever since. A massive fan of European Dota, he's probably one of the people with more tickets than wins.Location: Warwickshire, UKFollow him on @SohNata.