After nearly a month of contemplating his future, the former
Invictus Gaming carry player,
Chen 'Zhou' Yao, who led the team into a triumphant victory in The International 2, has now officially retired. This marks the first of many changes to come as the Chinese teams start to reshuffle their rosters.
ADVERTISING: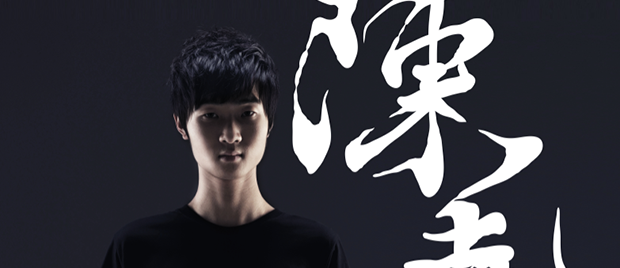 'Zhou' says his goodbyes
Zhou had
previously hinted
at his departure from the struggling
TongFu
roster late last year, but only now as the player contracts had ran their course did he finally confirm the rumors to be true. While the legendary carry player is stepping down from the competitive play, he ensured his fans and supporters in his
Weibo post
that he will still be an active part of Chinese Dota 2 scene, either as a coach or a commentator. He highlights the fact that the decision to leave the team was completely his own and that there is no hard feelings between him and the other players. You can read the full translation down below (courtesy of
Dotaland
):

"I've retired"

This is my own decision, thank you to those friends who have supported me, I hope you all will not be sad. In the future I will continue being active in the scene, as a commentator or coach. I remember my earliest days playing professionally, at that time I did not understand what esports really was, and hadn't realized that money could be made in this way, that it could be a line of work. It was purely because of my own passions and interest that I played this game.

That earliest generation of players probably all had similar attitudes, back then we were all still young, we danced with our youthfulness to the melodies of our own esports journeys. We fought for our own dreams!

I…….. couldn't stop myself at all, no matter if it was my parents or teachers words, nothing could make me turn back, prevent me from continuing on step by step towards my own dreams.

All these years, against the pressures of family, criticism online, I achieved one after another world title, my dreams and my glories hit their peak! Here I want to thank each and every one of my teammates, it was you guys that allowed me to achieve these heights, thank you to my managers/bosses and fans for their support and belief in me, these things allowed me to have the motivation to go on.
Who will replace the Chinese superstar is not yet known and with
the rumors
running rampant of the imminent departure of another key player,
Zhang
'Mu'
Pan, from
TongFu's
payroll it's clear that the team will be undergoing heavy changes in the near future. Wherever the road will take him next,
'Zhou'
will forever be remember as
the most patient
carry player alive.
Stay tuned for more changes as other teams join the Chinese reshuffle.