Ivan "Vigoss" Shinkarev makes a return to competition following a hiatus and founding Na'Vi DotA member
Bogdan "Axypa" Boychuk makes his entrance into the competitive world of DOTA2. The two "old-schoolers" will be joining the ranks of SQreen's Squad, a team aptly named after its maestro
Khaled "sQreen" Al Kabbash.
ADVERTISING: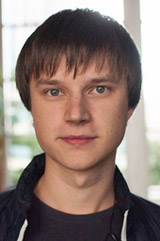 Vigoss returns officially
Axypa
was one of the founding members of Na'vi in 2010 for DotA1 but left the team along with Goblak, when Na'Vi added Puppey and LightofHeaveN in June of the following year.
Vigoss
had a long career in dotA dating back to Virtus.Pro in 2006 and more recently competed in DOTA2 for M5 at TI2.
SQreen spoke to joinDOTA about his new team.
"Finally I was able to make stable roster with good and decent players, we will play all tournaments which we can and where we can get invites."
Sqreen's Squad competed in the recent Pinnacle Sports DotA 2 Pro-Am with Vigoss but were eliminated in the first round by Rox.Kis. With the addition of Axypa does he really believe they stand a chance versus the likes of Rox.Kis and Team Empire? "Sure, we played against Rox.Kis in Pinnacle and at one point had a good advantage. We played that match with NS as a stand-in. We have also beaten Empire on scrim, so I think it won't be too hard for us," he stated. "Our main goal is to get a spot in the TI4 qualifiers and to win it or place in the top2 at least."
sQreen's Squad
line-up
Khaled '
sQreen
' Al-Habbash
Ivan '
Vigoss
' Shinkarev
Maxim '
TpoH
' Vernikov
Bogdan '
Axypa
' Boychuk
Ylli '
Garter
' Ramadani