The appeal of competitive DOTA 2 was too alluring for
Yaroslav "NS" Kuznetsov who has decided to retire from retirement and return to competitive play. His retirement lasted just 41 days.
ADVERTISING: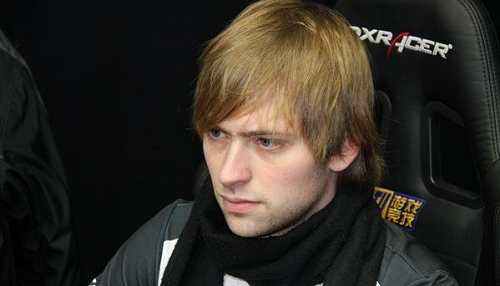 NS is back!
The CIS legend will return to the competitive Dota 2 scene with a freshly formed
Virtus.Pro
despite earlier statements that he was 'tired of progaming'.
Virtus.Pro
had amazing results in early 2013 but were both lacklustre and unstable for the last few months.
The most recent departure by veteran
Dmitry "LightofHeaven" Kupriyanov left the team with only 3 players and
Egor "Jotm" as a standin. However the roster is completed and the management stated that they won´t make changes for the coming months.
Yaroslav "NS" Kuznetsov on his change of heart:
In spite of my clear desire to retire from gaming career, Dota didn't let me go. Initially, I was going to start coaching players, I did a lot of game analysis, began to dedicate much more time than before. Ultimately, I once again caught the desire to compete on the highest level and, of course, to win. I would like to give special thanks to Danil "Dendi" Ishutin and Alexey "Solo" Berezin for extra motivation.
Current Virtus.Pro Roster:
Sergey "Ars-Art (Smile)" Revin
Sergey "God" Bragin
Ilya "Illidan" Pivcayev
Yaroslav "NS" Kuznetsov
Egor "JotM" Surkov (Stand-in)