The Holiday Season is coming closer and it is our last EIZO Cup of the year. So our friends over at EIZO in co-operation with 2K Games gave us a few copies of XCOM and Civilisation to spread in the jD community. We are giving away three copies of both games to the community
ADVERTISING:
XCOM: Enemy Unknown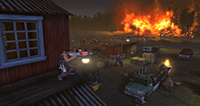 Threatened by an unknown enemy, the Earth's governments unite to form a secret paramilitary organisation, known as XCOM, to combat this extraterrestrial attack. As the commander of XCOM, you control the global defense team in a battle against a terrifying alien invasion.
Control the fate of the human race by creating and managing a fully operational base, researching alien technologies, planning combat missions, and controlling soldier movement in battle.
Civilization V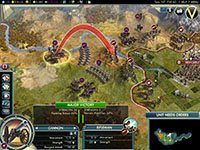 Sid Meier's Civilization V: Gold Edition is the perfect entry point for PC gamers who have yet to experience the famous "just-one-more-turn" addictive gameplay that has made Civilization one of the greatest game series of all time. The award-winning and multi-million-unit-selling strategy game is nowrepackaged as part of an incredible bundle that includes the most current version Civilization V, the Gods & Kings expansion pack, and all of the available add-on content released prior to February 2013.
To enter this raffle you just need to answer the following question:
Who won the most EIZO Cups in 2013?
Those are the result of the current EIZO CUP #10: