The remaining two finalists for the D2L Season 4 Live Finals in Las Vegas are
[b]Vici Gaming

[/b] and
[b]Fnatic

[/b], who will be joining
[b]The Alliance

[/b] and
[b]LGD.cn

[/b] for what we can expect to be a true battle of East meets West under the serenade of Sin City.

[image courtesy of lasvegas360]
ADVERTISING: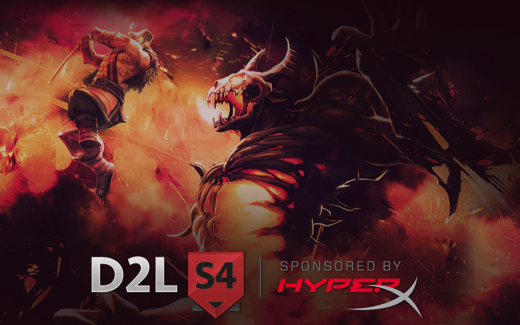 Is this the dawn of a new era in Chinese Dota? Have the Western teams been getting too comfortable at the top? VG is looking
unbeatable
and LGD.cn is revitalized.
EE.Sama
(EternalEnvy), our community's very own soothsayer, has predicted that the Chinese teams are currently playing more fluidly and with greater versatility, overall they look in much better shape. You can listen to TobiWan's interview with EE-Sama below at the
1:05:30
time mark.
Speed Gaming vs Sigma Game 4 - DOTA 2 Champions... by D2CL
Eastern Division Profiles

Vici Gaming: Bristleback City
Over the last few weeks we have seen VG come into a position of complete dominance. After convincingly beating
[b]iG
[/b] in a 3-1 victory in the last qualifier position, has Vici Gaming's time finally come? Expect to see meta defining picks, endless agression, and the return of TI2
Sylar
. We hope to see picks and unusual strateges revolving around heroes such as Clinks, Necrolyte, cough, *Necrophos*, Pugna, and Bristleback. Is this the dream team for rOtk, strategic, reserved, but wildly aggressive where appropriate?
----------------------------------------

LGD.cn Gaming: Bros Before Hoes
LGD.cn steadily rose to the top of the Group Stage rankings, going undefeated with 7 wins and no losses. Unlike VG who struggled pre 6.79, LGD performed strongly and transitioned well into 6.79 mid season. Their calculated strategies and decisions are particularly punishing to YOLO teams in 6.79, with kill streaks rewarding massive gold bounties. Expect legendary xiao8 heroes; Kunkka, Beastmaster, Storm, and Alchemist. Currently, LGD.cn is on a six game losing streak versus VG, but we can expect this to change once the Director grasps the meta behind VG's unconventional picks.
----------------------------------------
Western Division Profiles

Fnatic: Close But No Cigar
Fnatic has been at the very cusp of victory, only to be denied it lately. They were looking unstoppable during Dreamhack Winter 2013, yet perhaps the pressure of winning their first major LAN gave them cold feet as they crumbled to Na'vi. However, Fnatic convincingly overcame
[b]Team Liquid
[/b] in a 3-1 victory to secure their place in the Live Finals. If 6.79 is a testatemnt to unpredictability and turbulence, then Fnatic are at home. Expect to see picks such as Invoker, Io, Tiny, and Nature's Prophet. Are Fnatic on their way to the top?
----------------------------------------

The Alliance: Checking Out of Rehab
Alliance have been struggling lately (MLG and Dreamhack) as the meta has slowly been shifting away from split-push strategies. However, like LGD.cn they went undefeated in the Group Stages. So far in December they have 8 wins and only 1 loss, with a staggering winrate of 89.00%. Expect nothing less than the best quality of Dota from Alliance. S4 has already been drafting pushing and fighting orientated line-ups and has been banning their own Prophet. Alliance is ready to demonstrate to everyone that they are just as versatile as all the other major teams and are stepping outside of their comfort zone.
----------------------------------------
Schedule
Will be updated soon. For all coverage for
D2l Season 4
head over
here
.
Team Nicknames invented by our Editor-in-Chief Malystryx (he takes full credit/blame)