A dota legend announced his retirement today.
Yaroslav 'NS' Kuznetsov will no longer play competitively. NS was part of the infamous
Virtus.pro team that dominated the DotA scene for a long time a few years ago. For the last year and a half he led a talented squad for the same organisation.
ADVERTISING: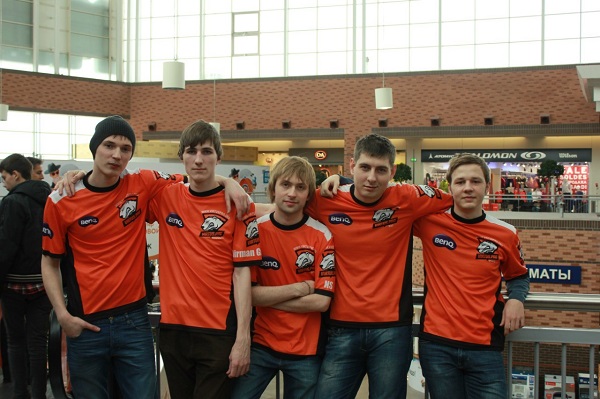 NS (middle) at Techlabs cup with VP
In the end I would like to sincerely wish my team mates goodluck and I hope that they will manage to fill in the gap and start dominating on the scene in the nearest future! I'm not really sure what I'll be doing now, but I have couple of interesting ideas. Sure, in the beggining I am going to do things eSports related, but if that wont work out, I'll be searching my happy place elsewhere. So it's not really a farewell, it's more of a 'until next time'.
This is another heavy loss for Virtus.pro. After they announced an extremely promising new lineup shortly after The International, disappointing results forced multiple roster changes. Additionally to NS,
Vladislav '
blowyourbrain
' Morozyuk, who joined the team as a trial recently, will no longer stay either.
Two replacements have already been found:
Ilya '
Illidan
' Pevcaev and
Egor '
JotM
' Surkov are not officially part of the clan yet, but both of them are going to be part of the lineup in the upcoming matches.
Virtus.pro lineup:
Sergey '
Ars-Art
' Revin
Dmitriy '
Lightofheaven
' Kupriyanov
Sergey '
God
' Bragin
Ilya '
Illidan
' Pevcaev
Egor '
JotM
' Surkov