After an eventful year for not just joinDOTA but Dota 2 as a whole, 2013 is soon coming to an end and a new year awaits us. We have been doing a lot of soulsearching here at joinDOTA, carefully deliberating what and how to continue contributing to the community and Dota 2 as a whole. You guys, the community, have been an enormous help through the feedback we have been receiving, and based on that we have finally decided on what path to walk for the year to come.

To begin with we will be focusing on our strengths and revitalize them through new additions, so without further ado we present to you the newest members of the joinDOTA crew that will lead you into the new year.
ADVERTISING:
A new... commentator
After over two years of
Toby '
TobiWanKenobi
' Dawson carrying our broadcasting services almost by himself, we're proud to present
a second full time commentator
to joinDOTA.
Austin '
TheCapitalist
' Walsh will move to Berlin and expand our streaming opportunities. Austin will be acting as an independent caster splitting the luxury of round the clock coverage with Tobi, allowing us to cover more tournaments and even more matches in the near future. But the pair will also team up to unleash their fury in dual commentaries for high-stake matches and competitions. TheCapitalist will kick-off his joinDOTA career in the upcoming G-League group stages. Meanwhile we're still looking to sign a steady co-caster, since his role will be different from just that.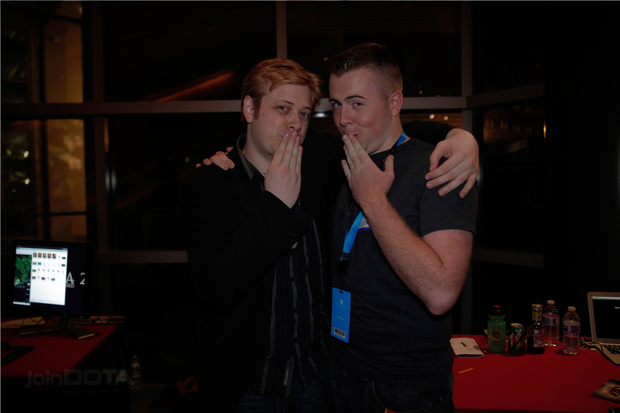 I want to thank Toby, Michael and the others of jD for bringing me into the project, and for having an incredible amount of patience while I worked out my military discharge. There are too many others to mention- friends and family, but a special thank you to my mother and of course, my amazing girlfriend Melissa.
I am very excited to announce my discharge from the Marine Corps and my move to the jD studio. Many people, including myself, have become discouraged over the lack of jD's growth as a casting studio, but I hope that with the changes coming, I can play a part in making joinDota the best studio and hub for Dota 2 once more. There were many reasons I chose jD over other offers, but the most important has been my friendship and respect for the jD crew. Having seen everything going on behind the scenes, I feel very confident with my choice in studio and expect great things to come from jD in the coming year.
- Austin 'TheCapitalist' Walsh
We've been in search for an addition to the joinDOTA casting team for a long time but finally have found the ideal candidate who really has the potential to be one of the best casters in the scene. Cap has an incredible understanding of the game and his relentless passion will be more than welcome here at the jD Studios. With the addition of his talents it opens doors for jD streaming, and I'm delighted at the possibilities it gives us for future broadcasts. 2014 is going to be an amazing year!
- Toby 'TobiWanKenobi' Dawson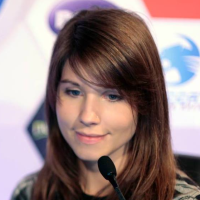 A new... hostess
Okay, this person is not completely new to our project.
Salome '
Soe
' Gschwind-Penski has been a part of Freaks 4U Gaming for years. After working with a lot of different games and projects, our busy bee will now
shift her focus more towards Dota 2 and joinDOTA
as her main assignment. Therefore you're going to see her more frequently in the future. Soe will bring more in-depth knowledge, profiling and analysis to the stream. With her as an addition to the team there will be a lot more community interaction on the show together with her well-known creativity and humorous outbursts.
After having been at Freaks4U Gaming for 7 years without having had the opportunity to work as much with joinDOTA as I would have liked to, due to a lot of other games, events and projects, I am very excited to finally get involved more within the upcoming year. I am really looking forward to be working alongside my colleagues, old and new, and I am convinced that we have a great year ahead of us. My boss won't let me spill the beans on our plans and partnerships just yet, but let me tell you: it's going to be better than a 4-minute Hand of Midas & steak wrapped in bacon... And coming from me, that means a lot
- Salome 'Soe' Gschwind-Penski
A new... Editor-in-Chief
Not only our streaming services deserve improvements, but also our website. We realise our news items have not been up to scratch recently in terms of quality, quantity, and punctuality. Therefore, starting in December,
Lawrence "
Malystryx
" Phillips will be assuming the role of Editor-in-Chief and managing our news team. Lawrence has filled the same role at SK Gaming years ago during the glory days of Warcraft3, and more recently worked for Razer behind-the-scenes as their eSports Editor. This makes him an
extremely experienced writer and leader
. His main task is to not only create great articles himself, but especially build up and manage a more solid news crew in the future.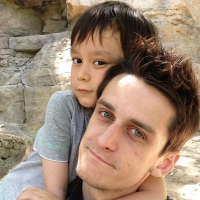 The first step will be to increase the quality and accuracy of our news and then we will focus on introducing regular features and interviews. I'm looking forward to working with the jD crew as well as the 14 new volunteers that were chosen from over 500 applicants! jD is a giant about to wake from its slumber and I hope I can breathe life into these old stones - if you got that subtle reference you're a true DOTA fan
I'm pumped about the opportunity to help joinDOTA return to its former glory. It's a shame but quite a common phenomenon in eSports that editors become absorbed in improving the story, instead of the writers, a lesson I've learned through personal experience. As a result many eSports websites are held together by only one or two editorial staff and those staff become drained and demoralised. My aim will not be to carry this website single-handedly but instead help the editorial staff of jD to grow, to excel and to go beyond even their own expectations.
- Lawrence 'Malystryx' Phillips
A new... Project Manager
In August,
Moritz '
Moose
' Zimmermann, the founder of joinDOTA, has
decided to leave us
. Since then
Jan-Hendrik '
cyph
' Heuschkel, the head of project managment at the company, has taken extra care of its biggest project, joinDOTA. Nevertheless, while Jan is still an essential part of the management, we wanted
someone to completely focus on the development of joinDOTA
only. We have found the right person for the job, and while his name shall remain a mystery, he has already taken his first steps to becoming an integral part of all of our plans with Dota2 and joinDOTA.
A new... wave of volunteers
Despite the current expansion of the core team, projects like joinDOTA wouldn't be able to exist without the help of the community. A few weeks ago
we started our second large recruitment
. Like Malystryx already mentioned, over 500 people applied to be part of the staff.
A big thanks to everyone interested
, even though we were only able to accept a small portion. We were glad to see how big the support for joinDOTA still is!
Having volunteer workers providing help in various ways is a normal and fundamental practice in eSport, and even sport in general. A few individuals have complained about this system in our recruitment article. We'd like to point out this is also a great experience for everyone involved and we don't ask for much from those people. Furthermore it is an opportunity for each person to prove himself for a serious job later on, be it outside of the scene or maybe even right within it. Most recently
Benjamin '
d3r_I3enny
' Ebert, a long time forum moderator and tournament admin, has been hired to work full time for Freaks 4U Gaming.
With all these substantital additions, we hope to bring joinDOTA back to former glory in 2014. A big thanks to everyone who's still as passionate about this project and Dota 2 as we are and we hope to share a great future with all of you!