After four weeks of play, the Korean teams invited for the Nexon Invitational Super Match are without a single win to their name. Despite that, the experience gained from playing against the best in the business will surely go a long way in improving their individual team's play in the future.
ADVERTISING: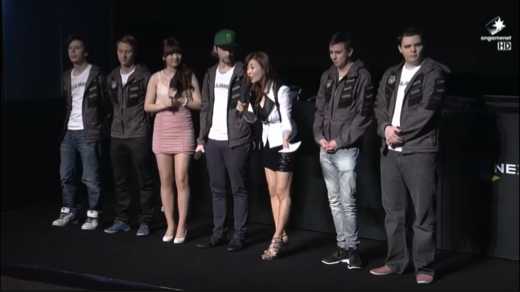 Alliance at G-Star
In week one,
Fnatic
,
Team Liquid
and
Underrated
were slated to play each other. The inexpereinced Underrated was easily rolled over by both the foreign teams and ended the week 0-4. At the same time Fnatic were able to defeat Team Liquid twice, using the same Wisp and Tiny combo both games to great effect despite the nerfs to Wisp. This makes Fnatic $15,000 richer while Team Liquid takes home $7,000.
Due to some travel complications,
Steven '
Korok
' Ashworth was unable to make the trip to Korea. A last minute replacement was founded,
Litt-Binn '
Winter
' Chan flew out to Korea to play for
Dignitas
. Week two sees the foreign teams,
Speed Gaming and Dignitas, being more evenly matched, both managed to take a game of each other, ending their record at 3-1 and bagging $10,000 each.
With G-Star being held during week three of the super matches, the games were set up as a best of three showmatch instead. Two of the most hyped about teams in the world,
DK
and
Alliance
flew out to Korea to play
fOu
(formerly known as FXOpen). Alliance cemented their dominance in the scene by defeating DK in a clear 2-0 sweep along with a 2-0 sweep against fOu. This nets them a whooping $15,000 with just two days of play. DK takes home $7,500.
The final week of the super matches was complicated by
Virtus.Pro's
visa issue, making them miss out on the first playday. In order to compensate the viewers,
TongFu #3
which features the comeback of
Yan Jun '
Yaphets
' Bu, played a best of three match against the Nexon Sponsorship League winner's StarTale whom TongFu easily swept 2-0. Virtus.Pro was able to make it to Korea for playday two so they had to play two games, once against StarTale and once against TongFu #3. Virtus.Pro easily defeated
StarTale
but lost to TongFu. This gives TongFu #3 a very impressive debut going 4-0 throughout the week.