For the ninth month in a row Bigpoint is spending 2000 Euros for their Dota 2 cup. It starts on the 17th of October with the open qualifier and finishes on Sunday. In order to be slightly more suitable for Americans, the Battle will kick off two hours later in the future, at 20:00 CEST. The Sign-ups are now open for everyone.
ADVERTISING: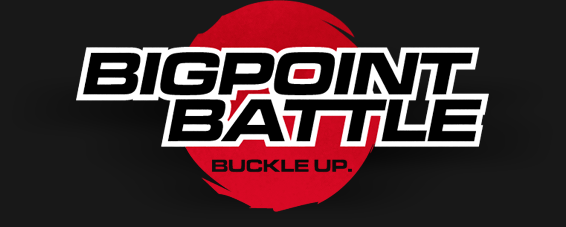 Open Sign-up for 512 teams
Do you think your team has what it takes to compete in the competition? Sign ups are open for 512 teams. You can sign up
here
with your team. Should you advance into the top 16, you could find yourselves playing against one of the invited teams. For more information about registration, visit
Bigpoint Battle
.
A Starter Bonus for Bigpoint games
As always Dota 2 fans can get an exclusive starter bonus for a game designed by Bigpoint. This time it's
Merc Elite
. Check out the page for more information.
The Schedule
Thursday (17.10.):
20:15 - Qualifier Round 121:30 - Qualifier Round 222:45 - Qualifier Round 3
Friday (18.10.):
20:00 - Qualifier Round 421:15 - Qualifier Round 522:30 - Qualifier Round 6
Saturday (19.10.):
18:00 - Main Round 1 Part 119:00 - Quarterfinals Part 120:30 - Main Round 1 Part 221:30 - Quarterfinals Part 2
Sunday (20.10.):
18:00 - Semifinal 119:15 - Semifinal 220:00 - Grand Final (bo3)