Just a day after Orange announced the departure of their remaining players, their new home,
Titan

announces the acquisition of the four star players. Former support player of
Zenith

,
Chee Chai 'Ice' Chua, has also been announced as their fifth and final player.
ADVERTISING: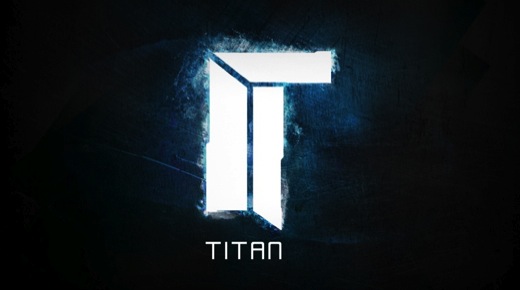 Titan (not to be confused with the former Singaporean CS 1.6 team) is a newly established team based in Singapore that looks to break into the scene with the signing of one of the best Dota teams in the world. As mentioned before, the players are said to be getting twice as much as their time in Orange, it is however unknown whether this is in the form of salary increase or other forms of monetary payout.
Now that the boys will be wearing Titan's blue and black, the team will relocate from Kuala Lumpur to Johor, a closer state to Singapore. They are expected to make the move in early October.
Press statement:
After a great many years of following competitive gaming, a new organization is born. Titan aims to be the prime example for professionalism in eSports. As a multigaming organization, our first endeavor is Dota 2. We would like to welcome Joel "Xtinct" Chan Zhan Leong, Khoo "Ohy" Chong Xin, Lim "Net" Wai Pern, Lee "Ky.xY" Kong Yang and Chua "Ice" Chee Cai to the team. May there be success aplenty!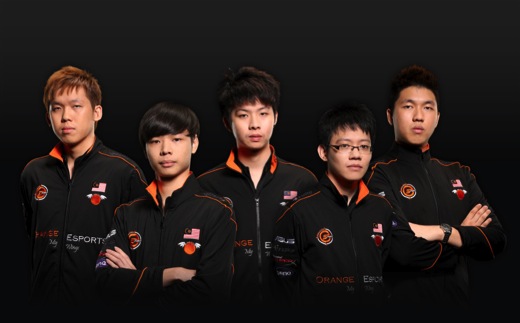 No longer wearing the black and orange
joinDOTA had the opportunity to get an exclusive interview with
Wai Pern '
Net
' Lim in regards to their move.
First things first, why did the team decide to leave Orange after such a long time playing under the black and orange?
We really appreciate what Orange has contributed to our team and it took us a lot of time to consider and discuss about leaving Orange. All of us made this decision seriously and we generally felt that Titan is going to be a huge leap for our professional gaming career. That is why we left Orange.
How did you guys come about joining Titan? Did they approach you or did you approach them?
They were the ones to approached us. Right after we came back from Seattle, Chenizace approached us and introduce us about the businessman who is interested to start his esports venture. After discussing it over with both parties, we believe that we are able to team up and achieve more in Titan in the future.
I understand that Ice will be the fifth player for the team. What is the reasoning behind his addition?
Ice is a very experienced player. Me and my teammates have always admired his experience and the way he approaches the game. We are glad to have him in our team once again.
With Ice on the team, how will the role distribution be like?
We haven't really started our trainig yet, so we will try out different role distribution to determine which is the best to fit in our team's playstyle.
Hock Chuan 'Chuan' Wong has been seen playing with Orange for a couple of times in various games and have rumoured to be joining the team. What happened to that?
After Mushi's departure, Chuan was in Malaysia for a couple of weeks. Since we are old friends and he is happy to stand-in for us, we let him play a couple of games with us. That is where the rumors came from, which as you can see is not true. *smiles*
The departure of Mushi is undoubtedly a big blow to the team, how do you expect to keep up with your past results?
Mushi was only one of five players on the team, and we know that team synergy comes from the entire team. Our team will move on together and we are confident that with hard work it will take us even further than our past results.
As I understand, the team will not be attending the first edition of Ace League. Is there any plans on returning to China for other tournaments?
Our plan is just fully focus on team's training and participate on various LANs events in South East Asia for the remainder of the year. We are keen to return to China for other tournaments next year, as long as we are invited. The prospects look good for us to join international events as well.
Joel '
XtiNcT
' Chan Zhan Leong
(Captain)
Kang Yang '
ky.xy
' Lee
Wai Pern '
Net
' Lim
Chong Xin '
Ohaiyo
' Khoo
Chee Chai '
Ice
' Chua