It is no surprise to the community that
LGD International would change, since The International 3 there has been little said about the team and most of the roster was playing with other teams which created a lot of rumours. Today it is revealed exclusive to joinDOTA that the team will remain alive with a few roster changes.
ADVERTISING: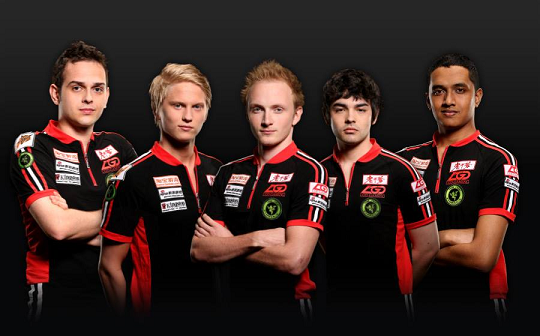 They will need a new photoshoot
The first is the removal of
Sergey
'God'
Bragin and
Theeban '1437' Siva from the line-up, as we have already seen God playing in
Team Virtus.Pro
while 1437 still remains a free agent. What is interesting is the replacements of these 2 players that will travel to China to the LGD team house.
The first replacement on the list is from the German team
Mousesports
, a team that is struggling to show a stable roster that is not listed under 2 different clan names. It is the hard carry player
Dominik
'Black'
Reitmeier that will fill the same role in the new LGD line-up.
With the fallout of the biggest Singaporean team
Zenith
there were a lot of questions about where their players will end up, while this is only temporary before his national service
Nicholas
'xFreedom'
Lim will join the team until the end of the ACE season.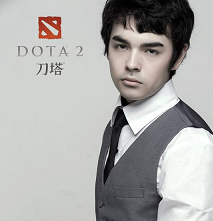 With the help of the new manager of
LGD International
we got to have an interview with the new captain of the squad
Braxton '
Brax
' Paulson.
Firstly thank you for taking the time out to answer some questions. You have just had the new roster announced and I would like to start by asking you what lead to the removal of
Sergey
'God'
Bragin and
Theeban '1437' Siva?
I think after our TI3 experiences, we realized that the roster we had was not going to win us a world championship. G and 1437 are both immensely talented players, and I enjoyed playing with them last year; but returning to China with the same roster was not plausible. After a lot of discussion, G was happy to create an all-russian roster, and we decided going with the 3 core of PJ, Rasmus and I was the best way to recreate the team.
The International 3 saw LGD.int reach only the 2nd round in the playoffs, what was the mood with the team through the event and do you believe with the roster you used at the event a better result should have been achieved?
To be honest, we had a lot of internal conflict prior to TI. I'm sure everyone noticed that our performance in competitive play took a nose-dive after G-league. Ducky came to try to help us sort out our attitude issues, and it showed a lot of promise shortly before Seattle, but it was just too little too late.

When we lost to Fnatic, I don't think any of us wanted to play together again. We all branched off and scrimmed with new teams; for me, it was an American team. But after experiencing a couple of weeks of this new roster, I realized I missed the playstyle and synergy between some of my old teammates.

The question is deceptively difficult to answer, because while we were strong on paper, and individually talented, we had absolutely no teamwork once we arrived in Seattle. I think we had the potential to place much higher, had we maintained the positive energy that we had when we first arrived in China. But, in my experience, when teams start to lose, it has little to do with a lack of talent, and much more to do with internal conflict or atttiude issues.
You have picked up one of the most acclaimed farmers in European scene
Dominik
'Black'
Reitmeier, how do you feel he will work with the team and do you feel it will make a difference with him in the hard farming roll which pushes Pajkatt to the solo mid?
Most people recognize Pajkatt as a carry player only; and I can understand that. But he's actually much more of a flexible player than most fans know. He used to play mid for CLG, and he's ready to take that role up again. I'm really excited to have Black on the team.

We had a lot of options, but when it comes to taking five people to China, arguably the most difficult proving ground for a new team, I knew I wanted someone who had the dedication and attitude to match the talent and skill. Black was a natural option. Plus, the three of us have wanted to play with him for a while.
You have also temporarily picked up
Nicholas
'xFreedom'
Lim, how does it work to have a player be part time with the team? And will he be with you in China or will he play online and your 5th player move to China?
I actually met xFreedom through matchmaking. Matchmaking pub games in China are extremely fierce and competitive; it's not uncommon to have a MM roster that can match one you would see in a top CDEC game. He's always been a very strong player for Zenith, and all of us are happy to have the opportunity to play with him for ACE league.

While we would have liked to play with him permanently, he has military service after ACE league, and is only a standin. He will meet us in China to train and work on ACE for the next three months, and stay in the LGD house.
Can you give any clues to who you are looking at to be the 5th player after ACE League?
Well, we had a solid player in mind, but he was unable to attend due to an ongoing term at his University. So right now, we don't want to rush anything. We have a few ideas, but it will probably be put on hold until ACE completes.
Do you miss playing in the European and American scene? Is there also any plans for LGD.int and its sister team LGD.cn to travel to big events like Dreamhack?
It's not cost efficient for us to travel to European lans, but this year, we might be doing things a little differently. Nothing is finalized, but we may return to Europe after ACE to attend some of the LANs there, and participate in the online tournaments.

When I was in China, I thought I missed the NA/EU scene a lot. The way the Chinese tournaments are structured, there are a few big ones, but they're few and far between. This year, we were told things would be much more active, like the NA/EU scene. While I was still considering an American roster, I scrimmed with a few prominent teams, and surprisingly, I found I missed Asian Dota. I don't think any of us pictured ourselves going back.
What is in the future for LGD.int competition wise, and what makes this roster stand more of a chance than the former?
When LGD.int was formed last year, it was thrown together pretty haphazardly. All of the players were fairly well-known, and very talented; but I had never played with PJ, Misery or G before. G had never played with any of us, and to be honest with you, I wasn't their first choice as a player. But the opportunity to go to China (at the time considered the top tier of Dota in the world, following 7/8 Asian teams placing at TI2), was incredible and not something we could refuse.

So we went, as practically 5 strangers (with the exception of PJ/Misery). This year, we created a team knowing the strengths and weaknesses of our players. Black was not a casual pick up; we had a lot of options. In fact, we decided to change our roles to accomodate him. A lot of thought was put into this new roster, and I don't think any of us would be returning to LGD.int if we didn't have faith that we could fix the problems we were plagued with before.

We have no other plans other than ACE league at the moment. But we already spoke to Ruru (head of LGD Dota) about returning to Europe to play tournaments in the NA/EU scene following a three month stay in China.
Is there any last words you would like to give to the fans of LGD International?
I'd actually like to tell the fans a short story. When I went to Seattle, I thought the best feeling in the world would be winning up on that stage in Benaroya. And when we did win our game vs Mouz, it felt amazing. But nothing was as incredible as meeting the faces behind the community.

Whenever someone came up and asked for a picture, a signature, or even just to say hi, it was the most stunning and humbling experience. Meeting some of the people that traveled, some even from other continents, was stunning. It was one of the most amazing things I've lived through.

I'd like to thank each and every fan, both online and off. I know we put you guys through one hell of a rollercoaster last year; but we're here to make it right. I hope you'll continue to support us, both in the Asian scene and in the NA/EU scene. Your support means more to us than you guys know. :)

Also, shoutout to LGD, Razer, Taobao, Kingston, and Ruru.
LGD International new roster:
Dominik
'Black'
Reitmeier
-Hard Carry
Per Anders
'Pajkatt'
Olsson
-Mid Solo
Rasmus
'Misery'
Fillipsen
-Off Lane
Braxton
'Brax'
Paulson
-Support
Nicholas
'xFreedom'
Lim
-Support & stand-in