DK's

manager, FarSeer, has just confirmed in their fan group chat (image link) that they have confirmed four members of their reformed roster.
Yee Fung 'Mushi' Chai and
Zhi Cheng 'Lanm' Zhang will be joining the two DK veterans
Zeng Rong 'Dai' Lei and
Zhi Lei 'BurNIng' Xu to create the new Chinese dream team.
ADVERTISING: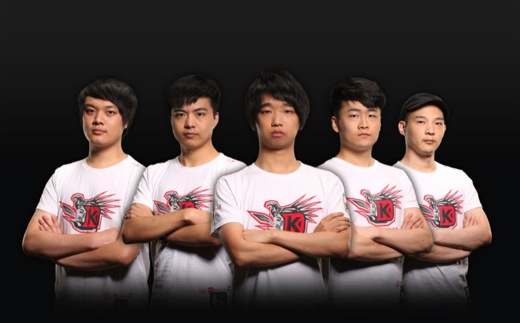 Only two original members remain in DK
FarSeer
also mentioned that they are still in talks with the relevant party for the release of their fifth and final player. They will announce it in due course, most likely at the end of the day as indicated by FarSeer.
Since DK's inception back in 2011, the team has been a top contender in the
WarCraft III Dota
scene, grabbing numerous championship titles and top four in others. However they are unable replicate their previous success when they switched fully to Dota 2, able to make it to the finals of multiple tournaments but never seem to win them.
With the new roster, DK will be going all out to prove that they are still able to play with the best in the business.
Translation of FarSeer's


We have other players that we want, but their respective teams are not willing to let them go, so we are still in talks. Results should be out soon.
Currently the confirmed players are Burning, Mushi, Lanm and Dai. The last one is still in talks, we will probably have an answer by tonight.
DK's current roster:
Zhi Lei 'BurNIng' Xu
Zhi Cheng 'Lanm' Zhang
Zeng Rong 'Dai/MMY' Lei
Yee Fung 'Mushi' Chai