Despite the rumors flying around that
Na'Vi

will be going through some roster change, the organization have just made their statement saying that the team will stay put and will not make any changes.
ADVERTISING: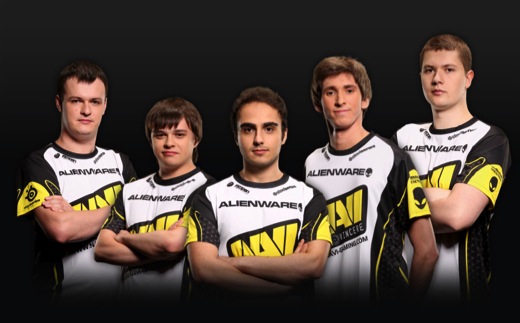 Na'Vi to stay together as one
After their loss in the grand finals of
The International 2013
,
Alexander '
XBOCT
' Dashkevich called out two unnamed teammates
on VK
(Russian equivalent of Facebook) for being "useless idiots", causing much discussion in the community. Many have speculated that the Na'Vi as we know it may break up.
A couple of moments ago, Na'Vi gave their statement on the issue saying that XBoct made the statement when he was high on emotions and did not mean it. He has since made an apology with his teammates and will continue playing together. XBoct is however on vacation from now until the 10th of September, so Na'Vi will be using stand-ins for their upcoming matches. A week later
Gleb '
Funn1k
' Lipatnikov will take his break as well, so we will not be seeing Na'Vi in full force for some time to come.
XBoct's original statement on VK
Unfortunately, your fate sometimes depends on a couple of useless idiots... Thank you for your support, but it is not likely that Na'Vi will resume its existense with the current roster.
Satement from
Alexander '
XBOCT
' Dashkevich
I would like to apologize to my teammates for my statements. We had a little conflict in the first game of the final. Despite the fact that we had settled it right there, a bad feeling has still remained. I'm very emotional person and sometimes I regret about it. I am very pleased that we were able to find common ground and the team will remain in the current lineup!
Clement '
Puppey
' Ivanov (c)
Daniil '
Dendi
' Ishutin
Alexander '
XBOCT
' Dashkievich
Gleb '
Funn1k
' Lipatnikov
Kuro Salehi '
KuroKy
' Tahasomi