Pre-empting the final announcement later this week,
Sergey 'Ars-Art' Revin made it known today on his twitter that he was to become a "Free Agent", as he is set to leave
Virtus.Pro.
ADVERTISING: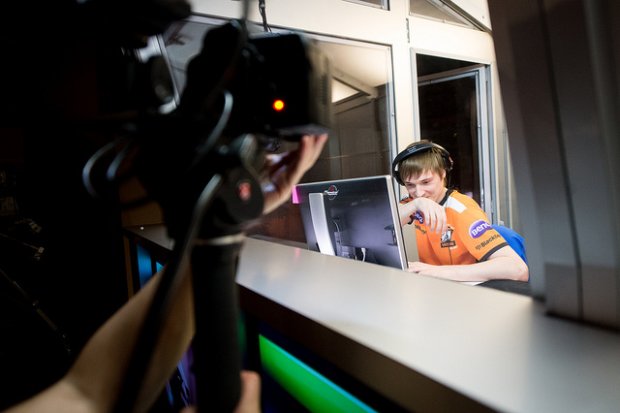 An All-Star departs.
Photo taken from Dota2TI Flickr.
This means that with the rumoured additions of
Artur '
Goblak
' Kostenko and
Sergey '
God
' Bragin, all of the new Virtus.Pro roster could assume their currently normal positions on the new team. With Ars-Art, the team was support heavy, which prompted speculation of either Goblak or Ars-Art changing to a solo lane role, with possibilities of
Dmitriy '
LighTofHeaveN
' Kupriyanov taking up the hard carry role once more.
The future of Ars-Art is uncertain, but since he has a very close friendship with
Yaroslav '
NS
' Kuznecov, it seems unlikely he would leave without some sort of plan in mind.
Virtus.Pro current Roster
Yaroslav '
NS
' Kuznecov
Dmitriy '
LighTofHeaveN
' Kupriyanov