After much speculation
DK today delivered the confirmation via their facebook account that they have indeed let go of everyone who has been part of the roster bar Captain
Zhi Lei 'BurNIng' Xu.
ADVERTISING: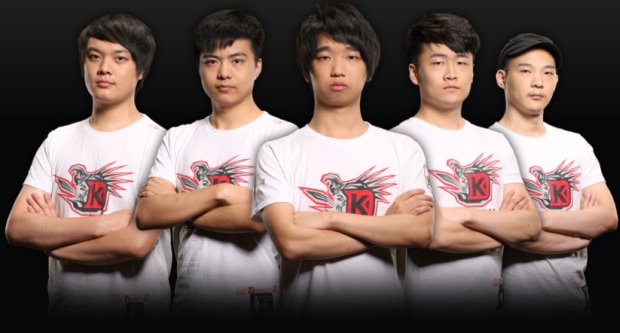 The former team DK is officially no more. Long live the new king?
Photo by Valve.
Following the earlier personal communications from
Fan '
rOtk
' Bai and
Jun Hao '
Super
' Xie announcing their departures from the team, the two newest recruits of the team have joined the fray in departing, with both
Yao '
QQQ
' Yi and
Zeng Rong '
MMY
' Lei now facing a very real decision between continuing their professional careers or retiring, as in particular QQQ is already fairly old for an e-Sports player.
This also adds further credence to the previous rumours, connecting
Jiajun '
Sylar
' Liu,
Wong Hock '
Chuan
' Chuan,
Yee Fung '
Mushi
' Chai and
Zhicheng '
LaNm
' Zhang to the Chinese powerhouse. Wether this new attempt at a star-studded roster will have better luck than the previous "Galacticos" is yet to be determined.
Zhi Lei '
BurNIng
' Xu