The sixth installment of BigPoint Battle has kicked off again with qualifiers between the 308 signed up teams currently being played. Meanwhile we've got a full list of eight invited teams to announce including returning champions
Denial e-Sports who are set to defend their title as the teams battle it out once more for the 1,500€ first prize.
ADVERTISING: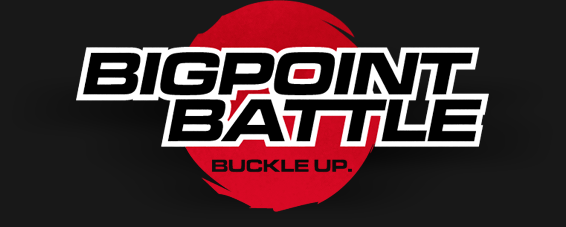 Invited teams
Two days after their upset victory against
Fnatic.EU
, utilizing their Naga Siren based strategies in order to catch their opponents off guard,
Artyk Gaming were approached by Denial
, receiving the sponsorship many had felt they deserved for some time already. Now chances are the two teams may meet again, but first either teams will have to make their way through recently on good form
iCCup
as well as ever interesting
Kaipi
and many many more.
Denial e-Sports
Ricardo R. '
Mstco
' Sandoval
Alex Davila '
Masoku
' Matallana
Iwo Bejar '
Iwo
' Kalinowski
Bryan Freddy '
Smash
' Sina
Leonardo '
MiHawk
' AsteteFnatic.EU
Adrian '
Era
' Kryeziu
Johan '
BigDaddyN0tail
' Sundstein
Kai '
H4nn1
' Hanbueckers
Kalle Juhanpoika '
Trixi
' Saarinen
Tal '
Fly
' AizikiCCup
Maxim '
Jackal
' Doroschenok
Oleg '
wejustzik
' Zinovenko
Roman '
Resolut1on
' Fominok
Andrey '
alwayswannafly
' Bondarenko
Andrey '
Mag
' ChipenkoKaipi
Johan '
pieliedie
' Åström
Jacky '
EternaLEnVy
' Mao
Armand '
bOne7
' Pittner
Artour '
Arteezy
' Babaev
Alex. '
ComeWithMe
' CraciunescueL'Pride
Hampus '
Mini
' Olsson
Sylvester '
LINK
' Hoelgaard
Mikki '
Hestejoe-Rotten
' Junget
Danny '
NoiA
' Junget
Andreas '
Cr1t-
' NielsenTeam Empire
Vladislav '
blowyourbrain
' Morozyuk
Roman '
Scandal
' Sadotenkov
Dmitriy '
LightOfHeaven
' KupriyanovRoX.KiS
Stanislav '
BzzIsPerfect / 633
' Glushan
Gleb '
hardEEv
' Ushenko
Vladimir '
Yol
' Basov
Maxim '
TpoH
' Vernikov4 Friends + Chrillee
Mattias '
boomski
' Jonsson
Carl-Philip '
Mileystrangby
' Strängby
Tobias '
eresloco
' Everhorn
Christopher '
Chrillee
' Wåhlin
Alexander '
Noez/blomberg
' Blomberg
The Schedule
Thursday (18.07.):
18:15 - Qualifier Round 1 - bo119:30 - Qualifier Round 2 - bo120:45 - Qualifier Round 3 - bo1
Friday (19.07.):
18:00 - Qualifier Round 4 - bo119:15 - Qualifier Round 5 - bo120:30 - Qualifier Round 6 (if more than 256 teams participate) - bo1
Saturday (20.07.):
~18:00 - Main Round 1 Part 1 - bo1~19:00 - Quarterfinals Part 1 - bo1~20:00 - Main Round 1 Part 2 - bo1~21:00 - Quarterfinals Part 2 - bo1
Sunday (21.07.):
18:00 - Semifinal 1 - bo119:00 - Semifinal 2 - bo120:00 - Grand Final - bo3