For the sixth time this year Bigpoint is inviting everyone to participate in a EUR 2,000 competition. Sign up now to secure your slot in the next Bigpoint Battle. Last edition was surprisingly won by
Artyk Gaming (now known as Denial). So far nobody was able to defend his title though. Will this change this time?
ADVERTISING: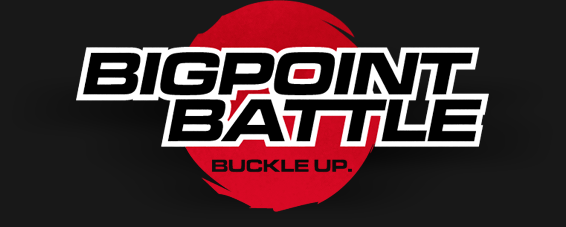 Open Sign-up for 256 (or 512) teams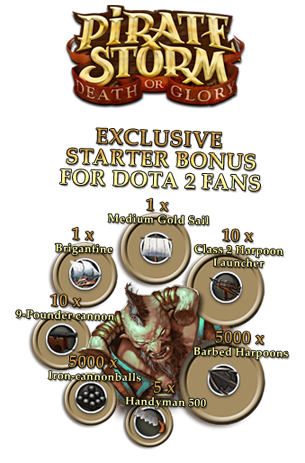 Do you think your team has what it takes to compete in the competition? Sign ups are open for 256 teams. If there are more than 256 teams, we expand the tournament to 512 slots. You can sign up
here
with your team. Should you advance into the top 16, you could find yourselves playing against one of the invited teams. For more information about registration, visit
Bigpoint Battle
.
Starter Bonus for Bigpoint games
Once again Bigpoint Battle provides Dota 2 fans a starter bonus for a game from Bigpoint:
Pirate Storm
. For more information click on the banner or visit the tournament page
bigpoint-battle.com
.
Adjusted Format
Like last time the format and schedule is slightly different from the first four editions: he first half of the main round matches on Saturday will start at 18:00 CEST, followed by the quarterfinals. The remaining matches from the first two rounds will be played at 20:00 and onwards.
The Schedule
Thursday (18.07.):
18:15 - Qualifier Round 1 - bo119:30 - Qualifier Round 2 - bo120:45 - Qualifier Round 3 - bo1
Friday (19.07.):
18:00 - Qualifier Round 4 - bo119:15 - Qualifier Round 5 - bo120:30 - Qualifier Round 6 (if more than 256 teams participate) - bo1
Saturday (20.07.):
~18:00 - Main Round 1 Part 1 - bo1~19:00 - Quarterfinals Part 1 - bo1~20:00 - Main Round 1 Part 2 - bo1~21:00 - Quarterfinals Part 2 - bo1
Sunday (21.07.):
18:00 - Semifinal 1 - bo119:00 - Semifinal 2 - bo120:00 - Grand Final - bo3