TI3 Compendium and All-Star Game announced
Did you feel just a bit detached last year following the
International
from your home? Wished you had some means to interact with the games, follow statistics and generally engage more with the teams during the event? Well this time around, you'll get all that and more, as
Valve
have announced that the
International Compendium
will become available for purchase starting on
Tuesday, May 7th at 19:00 CEST (10 AM PDT)
, with 25% of all revenue going towards increasing the prizepool of the event.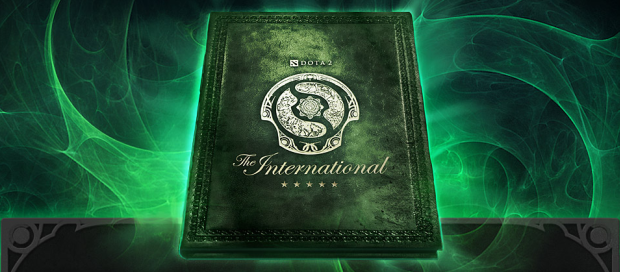 It starts with the Qualifiers, so get it early!
Details are still not all there, but what we know is that the compendium will be a means for you to predict the outcome of games, stats such as most picked/banned hero for a given set of games, starting with the Qualifiers, and much, much more.
The dandiest courier in all the lands!
For those of you who love courier swag, the compendium will naturally have you covered, as Valve have taken the best of what they've learned from doing couriers for various tournament tickets and will be bringing you a evolving, customizable courier which grows as you watch the free to view games within Dota TV.
Support the teams! Buy the Compendium!
And naturally, as with the team pennants from the last international, there will be revenue sharing with the teams, as Valve will contribute 25% of the income from selling the compendium towards the prizepool for the International! Support your favourite game and your favourite teams all in one, while getting great goodies out of it all!
And of course, for all those of you who choose to buy the compendium when it comes on sale, you will have your say in picking 10 players to participate in an All-Star showmatch! No restrictions seem to be set, so we do not know if only players whos teams ultimately attend the International will be available, or if this will present an additional method for fans to try and send a favourite player (might one suggest,
Xiang '

LongDD

' Huang
?) to the event in order to compete in the All-Star game.
Congratulations to TobiWan and Ayesee
joinDOTA would also like to take this opportunity to congratulate
Toby '

TobiWan

' Dawson
and
Aaron '

Ayesee

' Chambers
, who both confirmed their participation as official casters for the International today via their twitter accounts.
Sources:
Dota 2 Blog