Dota 2 gets stoned with Medusa
From the era of the hard carries,
Valve
has brought us one of the all time greats, as the long awaited Medusa enters play. In addition, the time honored 1v1 solo mid mode has been added for all the Shadow Fiends of the land to truly be able to decide their differences like the honorable beings of darkness that they are. Head over to the test client for a first hands-on with the new hero and all the other goodies!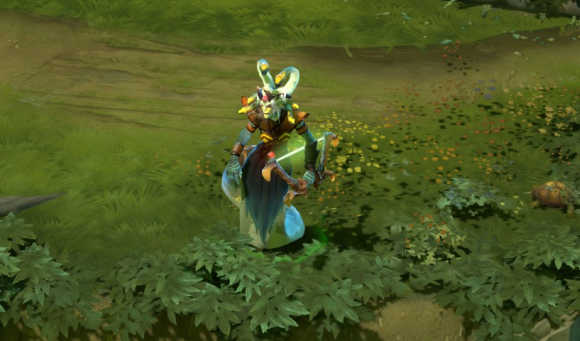 The Dota 2 model of Medusa in all her horrific glory
CHANGELOG



Added Medusa!

GAMEPLAY
- Witch Doctor: Fixed Aghanim's Death Ward attacking Familiars and other pseudo heroes.
- Doom: Scorched Earth now only applies damage from Doom himself, not all the units affected by his aura.
- Pudge: Fixed being able to get units stuck using Refresher.
- Keeper of the Light: Fixed Recall interaction with non-hero units.

UI
- Added a Haste button to the courier HUD element.
- Added Mid Only game mode for private lobbies (disables other lanes and allows the same hero to be selected).
- The Announcer Share dialog has been replaced with a Shared Content dialog.
- Added a badge to the top bar to count the available shared items.
- If shared content is available in a game, a message is now printed pregame.
- Added Balanced Shuffle button to non-tournament private lobbies.
- Added All Chat private lobby option for enabling voice chat among all players.
- Fixed "Equip" appearing in the right click menu for some chests.

AUDIO
- Fixed hearing the wrong announcer after equipping a new item in the loadout.
- Fixed bugs with muting cobroadcasters causing other sounds to be muted.

BOTS
- The bots are now less likely to push with more heroes than what they deem necessary (less 5-man Dota). Probably needs some tuning.
- Made bots slightly less self-concerned when considering defending an ally. Also made them more likely to jump in if they have a slow or stun.
- Bots that are capable of jungling during the laning phase may now do so.
- If purchasing an item from the secret shop would complete an item, desire for going there is now increased.
- When their next item is purchasable, their desire to farm is significantly reduced.
- Fixed bad tuning that was causing bots to almost never farm lanes.
- Improved bot responsiveness to pings on Roshan.
- Bots are now less likely to assume that humans will purchase wards.
Sources:
Dota 2 Dev
Related Content: