joinDOTA´s YouTube Channel
posted by
Moose
,
3 years ago
Our YouTube channel is back! After nearly four days of it being closed, we gained back our access and our database with over 1,200 uploaded videos, 57,000 subscribers and nearly 14,000,000 channel views.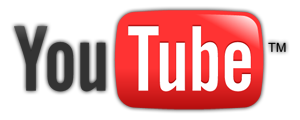 Last Saturday evening (January 05th, 2013), our
joinDOTA YouTube channel
was closed without any notice in advance. We did not receive an email or notification stating a reason why it was closed. Just a single line of text was left on www.youtube.com/joindota/ saying that the channel was terminated due to multiple claims of copyright infringement.
We were surprised to see that our channel was closed since we have all necessary permissions for the publication of the uploaded videos including their music. During the past days we tried to get in touch with YouTube through different communication channels, asked for the reasons to close our account and at the same time offered them to provide all necessary license agreements.

Today we can gladly inform you that our YouTube channel has been re-activated a couple of hours ago with a notification from YouTube that it had been wrongfully closed and that there were no copyright infringements or violations of their Terms of Use whatsoever.
All missing VODs from the last days will be available on the YouTube channel soon. We hope you have fun watching them and are sorry for the inconvenience.
Sources:
YouTube Channel
Related Content: