G-League Team Presentation: Vici Gaming
Vici Gaming
is a team we first brought to your attention some months back during a talkDOTA weekly wrap-up and the definitive dark horse candidate for the upcoming
G-League Season 2
. As tomorrow is Christmas eve, we had to save something special for last, and will be bringing you up to speed on
LGD.Int
tomorrow.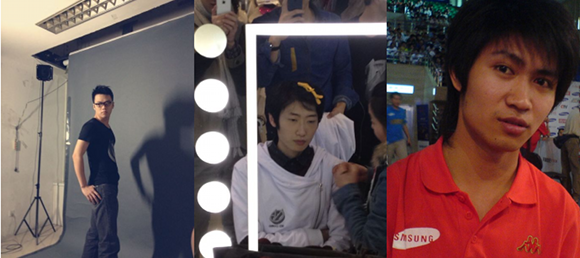 Dota 2 Achievements:
- 3rd - Gosu Cup Asia III (2012) $200
Team History:
Vici Gaming was formed on the 21st of October, 2012. The organization is based out of Hangzhou, the capital city of the Zheijang province of China, where it's gaming house is located and where the players themselves have been living since the end of November. The team was recruited by their manager, former Panda player Fengdidi, based on a comission from his current boss, who has not been identified.
The team itself was formed from top ranked players on the Chinese Wc3 DotA ladder. They were not a previous stack, but individual highly skilled players who were plucked to form a brand new team. Of these, only sydm has some previous competitive experience with TyLoo. Notably, the teams carry player Cty attended a recently held 1v1 competition which was organized by 2009, where he matched up against several other top Chinese players including Ferrari, Sylar, Hao and Mu. Cty won this competition and took home the grand prize of $1,500 and made a big impression on the community, with some refering to him as the "boy genius". If one were to wish to see him in action, he recently also posted a 1400 GPM game on Alchemist in Dota 2,
available here
.
Vici Gaming qualified by taking out Noah's Ark, a former Dynasty Warriors team which made some waves earlier this year by taking games off the likes of TongFu and LGD.Cn in Wc3 DotA. According to their manager, the 2-0 sweep was an "expected" outcome.
How previously unknown are these guys really though? The only way to get a hold of the full names of all the players was via a contact of ours at G-League, and the only pictures available of the players were from their personal tencent accounts. The first group pictures of the team will be made available during G-League Season 2.
Roster:
(Players ordered by farm priority from 1-5)
1
:
Tianyu '
Cty
' Chen
2
:
Junjie '
sydm
' Tong
3
:
Xuntao '
XTT
' Xu
4
:
Chao '
Fenrir
' Lu (Captain)
5
:
Linsen '
fy
' Xu
Predictions for G-League:
A team, no more than a few months old, comprised of literally a random selection of (extremely skilled) pubstompers? You'd have to be ceritifiable to expect much from a premise like that. It sounds like every single Hollywood cliché sports movie. While we're at it, let's rename the team "Rudy" and have Sean Astin play the lead role and be done with it.
So why am I so reluctant to write them off? For one, these players aren't your average pubstompers. As mentioned, Cty previously showed he can tangle with the very best of Chinese Dota. There's a lot of raw, un-tapped talent here. Furthermore, they have the backing they need to develop that talent, and the organization is taking them seriously. This alone makes me want to take them seriously. On top of that, there's the "honeymoon period" of the team to consider, a period in time when everything seems to be going right and internal conflicts haven't truely come into play yet. All in all, this has me unwillingly looking to place them third in their group, with a potential upset allowing them to procced to semi-finals. One thing is for sure, this is a team I will be rooting for personally.
Because you have to be heartless not to love a good underdog story.
Any opinions expressed in this article are solely those of the editor's, and do not reflect joinDOTA as a whole.
Previous Team Presentations
For.Love
TongFu
LGD.Cn
MUFC
DK
Invictus Gaming
Sources:
Vici Gaming tencent microblog
Related Content: