G-League Team Presentation: MUFC
Todays team to look at is the only who does not currently reside in China, the Malaysian powerhouse that is
MUFC
. For tomorrow, we will talk about the third Chinese powerhouse and recent winners of G-1 League,
LGD.Cn
.
MUFC at SMM 2012 with Sharky in the foreground
Dota 2 Achievements:
- 1st - World Cyber Games Asian Championship @ Jakarta, Indonesia (2011) - $3,000
- 4th - Malaysian Invitational @ Kuala Lumpur, Malaysia (2011)
- 1st - joinDota Masters III (2012) - 500€
- 2nd - Razer Invitational Showcase @ Kuala Lumpur, Malaysia (2012)
- 2nd - The Evolution Malaysia Grand Final @ Subang, Malaysia (2012) RM 3000
- 2nd - WCG Malaysia National Final @ Kuala Lumpur, Malaysia (2012)
- 2nd - Alienware Battlegrounds Malaysia-Singapore (2012) $1,000
- 2nd - GEST Dota 2 Tournament (2012) $500
- 1st - GosuCup Asia II (2012) $500
Team History:
The Malaysian powerhouse has been around in one form or another for a while, but the current roster started life shortly before the first International, to which they were invited as the only Malaysian team. With a lineup of Sharky, Net, Ling, Silvercross and KyXy, they fell just shy of a Top8 finish. Citing real life concerns, Silvercross left the team after they returned home, to be replaced by TooFuckingGood.
In early 2012, KyXy left the team to join up with the other Malaysian powerhouse team, Orange. At the same time, HyHy was looking to rebuild a team over at MYM, after having lost most of his Scythe.Sg team to military service and other real life commitments. Joining forces with HyHy, the roster showed decent results, until they ended up splitting due to contract disputes, as MYM dropped HyHy as well. As the team became MUFC once more, they were joined by Silvercross once more, although at the time of joining the team it was made clear that this was intended to be a temporary solution only, although it eventually dragged out up until The International 2.
Tragedy struck as Sharky got held up in Hong Kong, purportedly for passport troubles. Unofficial sources have however claimed that the hold-up which saw MUFC arrive late for the International, in the process forfeiting their spot in the tournament, was due to Sharky having got caught smoking on the airplane. Either way, MUFC's dreams were crushed once more, as they were unable to attend the event, and were replaced by Mousesports who beat out World Elite for the honor.
After returning from Seattle, Silvercross took his expected leave from the team. In the process, TooFuckingGood also ended up leaving, to be replaced by Ohaiyo and KeN. At the same time MUFC also announced a new teamhouse in Kuala Lumpur. Since then KeN, the only Singaporean on the team and a former player of Aeon, has left the team, leaving them at an official roster of four players. In his place, we've seen HyHy play for them during the WCG qualifiers as well as during the upcoming The Asia and KyXy return to play with the team at this year's SMM. The likely candidate for the 5th spot for G-League is however Zenith player xFreedom, who has been seen playing for them most recently at GEST: The Challenge.
Roster:
(Clicking on the individual hero icons will take you to that hero's profile in our database, as well as clicking on player portraits will take you to their profile pages!)
Sharky
(Captain)
Raymond Wong Kie Yong
The captain of MUFC has been around for a while, since Inc'Excello of 2009. He has served under greater captains such as HyHy and Winter, and has now assumed command for himself. A well rounded player who has played different roles, he now mostly takes on a carry or semi-carry role for MUFC.
Sporting a larger than usual heropool, his Dota 2 history shows little to no pattern. His most recent games have seen him playing Anti-Mage, Batrider, Storm Spirit, Nyx Assassin and Clinkz. The one thing you can bet on is his love of aggression. Unless he plays an Anti-mage. Anti-Mage never plays aggressive. Just ask BurNIng.
Signature heroes: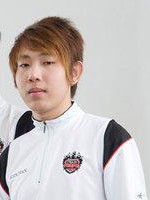 Ling
Woi Cheong Sim
Dubbed as the best Chen player in the whole of Malaysia since back in the days when the hero did not have a cap on how many creeps could be dominated at a time, Ling's Chen propelled him to legendary status in his home country. He is however by no means a one-trick holy knight, but a well rounded player, capable of playing a wide range of heroes. He plays what his team needs him to, and is usually the last one to pick up his hero after the draft is done.
Recent trends have seen Ling often playing heroes such as Jakiro, Rubick and Keeper of the Light. But if the draft allows for it, and if it's not banned out, look for him to still pick up that Chen above all else if he has a chance.
Signature heroes: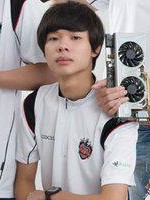 Net
Wai Pern Lim
If Ling is the best Chen player in Malaysia, then Net is the best Vengeful Spirit player in Malaysia. His clutch stuns and swaps have literally brought the team back from the brink of defeat on several occasions. Net is primarily the hard support of the team, and even with three traditionally support players on the team right now, he is the least likely to abandon the support role. An excellent warder, he helps establish MUFC's map control.
While having his traditional favourites, look for Net to play any number of currently popular stunner supports, such as Jakiro and Nyx Assassin.
Signature heroes:
Ohaiyo
Chong Xin Khoo
Ohaiyo came to MUFC from Invasion.Red, and took no time at all to get accustomed to his new team but exploding onto the scene with spectacular performances during G-1 Champions League. He plays a style of smart aggression and has that something special which makes a player capable of pulling off plays that make your jaw drop and have you whimpering in the corner for days wondering where that Queen of Pain came from. He generally plays a carry or semi-carry role for MUFC, most often taking up the solo mid role with his Queen of Pain. Notable recent plays include a Ghost Scepter Tinker who absolutely dismantled LGD.Int's physical damage lineup as well as the Divine Rapier Gyrocopter which allowed MUFC to force a 3rd game against LGD.Cn.
Signature heroes:

xFreedom
Nicholas Lim
The former captain of local amateur teams, things changed in a big way for xFreedom as he was plucked from obscurity by HyHy to play for MYM last year. His play earned him a slot as Zenith was being put together, and seeing his chance to become a true professional Dota 2 player, he never looked back. While Zenith's star studded roster drew much attention, some people may have overlooked just how powerful the supporting cast of the team was. xFreedom and xy- were the solid rock foundation on which the team built their aggressive style of play, yet often times the two managed to go through games dying only once or twice between them.
His consistency and diligence is remarkable, owing without a doubt much to his self-professed admiration of the top Chinese supporting talent. He has spoken about how he meticulously studies great support players, and to his credit it can be seen in his play. xFreedom is a well known Chen and Enchantress player, with Keeper of the Light, Disruptor and a surprising Jungle Tinker rounding out his roster of heroes. With MUFC, we have seen him playing offlane heroes who can take to the jungle if the lane is not friendly.
Signature heroes:
Predictions for G-League:
MUFC took out fellow Malaysians Orange in order to qualify for G-League only shortly after Orange had surprised everyone by beating iG to place 3rd in G-1 Champions League. They also gave LGD.Cn a true run for their money in GEST: The Challenge, and are rumoured to have been hard at work training for some time now.
The questionmarks appear when we consider that they split some of their time in order to train for and attend SMM, which was played on Wc3 DotA. Additionally, the continued rotation of the 5th player on the roster is a concern. However, the sheer talent of Ohaiyo is so impressive, it's hard not to give them the odds on to take 2nd place in Group B. This means they will have to play the 3rd placed team from Group A in order to stay in the competition. While writing them off hardly seems wise, the fact that both LGD.Int and LGD.Cn eventually did defeat them during GEST:The Challenge ways against them, and they will have to out-do themselves to advance to the semi-finals.
Any opinions expressed in this article are solely those of the editor's, and do not reflect joinDOTA as a whole.
Previous Team Presentations
DK
Invictus Gaming
Sources:
MUFC Dota Facebook
Related Content: