joinDOTA to host ESWC Qualifiers

joinDOTA
will be your hosts for the online qualifiers for
Electronic Sports World Cup
, which will hold its LAN finals in Paris, France. This year aside from LAN qualifiers in various participating countries, joinDOTA is the official partner with ESWC to host two open qualifiers, one East and one West qualifier.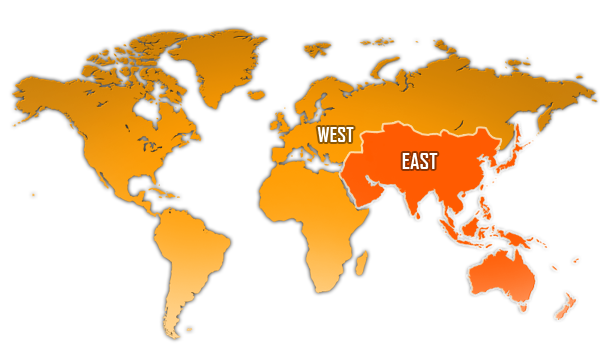 Rules and Regulations
Teams from the following countries will not be allowed to participate, as there are already qualifiers for these respective countries.
France
USA
China
Algeria
Kosovo
Teams that are not from countries listed above can register and participate in the online qualifiers.
You are allowed to have members with different nationalities in one team, but it is a requirement that teams either have a minimum of three members from the same country or are part of a club that is located in a certain country. To understand more, please the official rules
here
.
The East qualifier will be using Singapore as the default server, and is open to only teams from South East Asia.
The West qualifier will use different servers depending on the location of both teams, and is open to teams that are not from SEA and the countries listed above.
Qualifier Schedule
The Sign-up for both qualifiers will start here on
joinDOTA
on
Monday morning, October 1st (exact time TBA) and run until to Thursday, October 4th 23:59 CEST
.
The qualifiers will take place from
October 5th to 7th, 2012
.
East Qualifier start: Friday October 5th, 12:00 CEST
West Qualifier start: Friday October 5th, 18:00 CEST
Tournament Information
* 512 Teams max per Qualifier
* Best of 1 Single Elimination
* Round of Top 8 in Best of 3
* Grand Final in Best of 5
* 1 Slot for ESWC from East Qualifier
* 1 Slot for ESWC from West Qualifier
Note that winners of the two qualifiers will only win an invitation to compete in the ESWC Grand Finals in Paris. Travel and accomodation must be taken care of by the winning teams themselves.
Slot 1
Natus Vincere Defending Champion
Slot 2
ESWC France
Slot 3
POTM Bottom
Slot 4
Qualifying China
Slot 5
Qualifying Algeria
Slot 6
Qualifying Kosovo
Slot 7
Qualifying JoinDOTA.com
Slot 8
Qualifying JoinDOTA.com
Natus Vincere 2011 - The Defending Champion
Stay tuned for more info as we will pubish the launch of the sign-ups for the qualifiers this monday!!