*Update* N9 and aL part ways
Absolute Legends
and its Dota 2 team have decided to part ways after over eight months of sponsorship. Team manager
David '
GoDZ
' Parker has confirmed that the partnership is over, and the team will continue to play under their original team name
Natural 9
.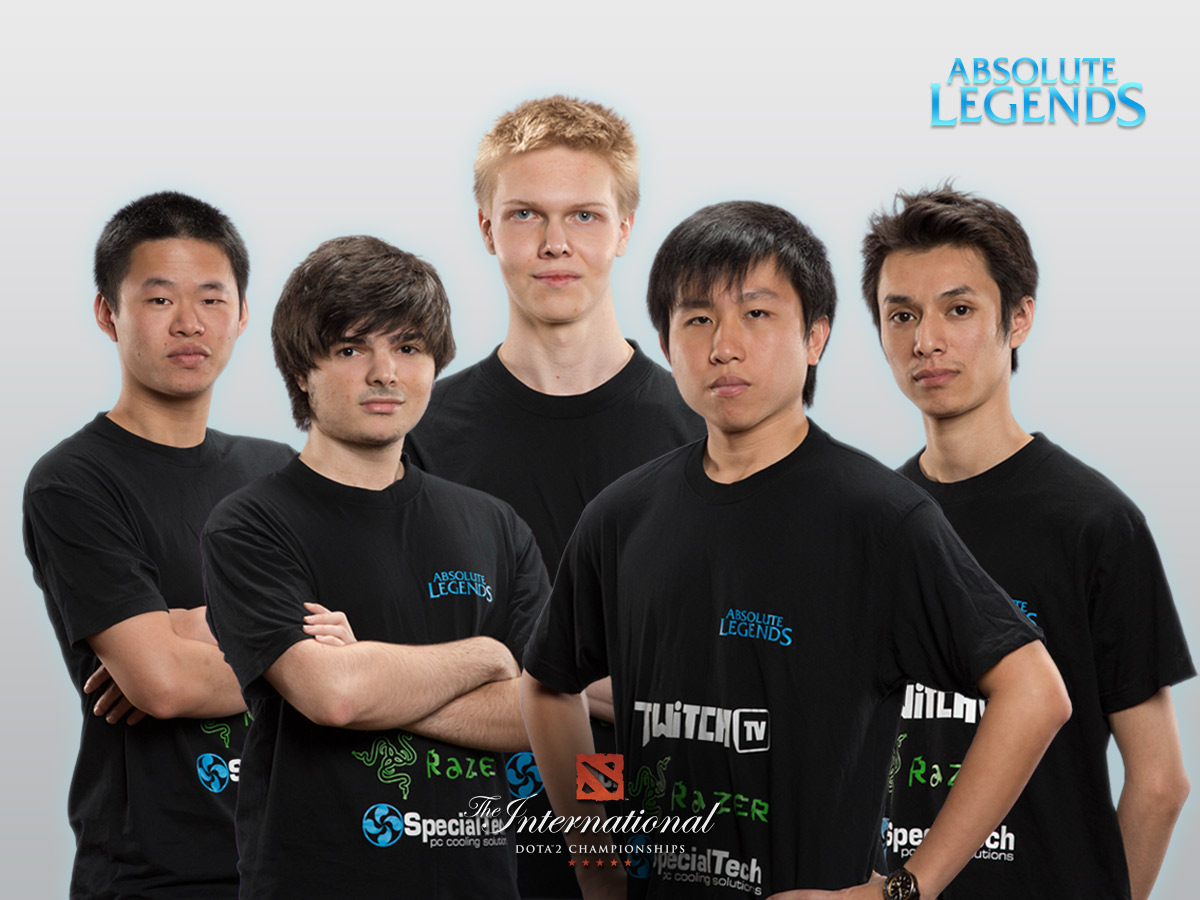 blackshatan, Godot, bLeek, xMusiCa, Snoopy
Absolute Legends decided to sponsor the team in January 2012 after N9 emerged to be one of the best new teams in the scene along with team FIRE, now known as
compLexity Gaming
. Both teams were known for their incredible teamwork and synergy, often drafting heroes such as Dragon Knight, Mirana, and Dazzle.
David '
GoDz
' Parker has also confirmed that he will be releasing a statement regarding the issue soon.
Natural 9 will be playing
Sequential Gaming
in the
DOTA 2 ANZ Elite Playoffs
for a share of the $3,000 prize pool this Monday.
-Update
aL General Gaming Manager
Martin '
KrausBaws
' Krause has released the following statement:
First of all I have been really happy with the period of time we had with this team, the players and GoDz who offered to be their manager and help us in the Dota2 scene.

However, the recent downfall in the Aussies' performance, the sadly expensive costs required for them to travel to any LAN given their place of residence combined with the team's upcoming roster changes have left us no choice but to end this good run that we've had and maintained for eight months. I wish them the best in their future as they are all great guys to work with.

Not to worry, this isn't the end of aL's Dota 2 run at all. In fact, we believe the community should be excited for what shall soon come from us.
Team manager GoDz released his own statement:
Today we officially are parting ways with the Absolute Legends organization. Contrary to various rumours we are parting on good terms with the organization, the decision came as a mutually beneficial decision that would help both parties progress for the future. We will continue competing as N9, and they will continue providing quality Dota 2 coverage and possibly look to pick up a new team more local to the organization. We'd like to thank the AL organization for sending us to Dream Hack, supporting our bootcamp before TI-2, and helping us to grow our team. Finally, thanks to the aL sponsors Razer, Special Tech, and TwitchTV for their support.
Natural 9 team roster
David '
GoDz
' Parker (M)
Trong '
Snoopy
' Truong (C)
David '
r1sk
' Arnous
Alex '
blackshatan
' Chang
Justin '
xMusiCa
' Yuen
Sources:
Absolute Legends