Slesh: Map control is key to winning
Su-Leo '
Slesh
' Liu has been casting for over one and a half years, and his sharp and critical analysis has brought much insight into many competitive games.
A long time casting partner of
Toby '
TobiWan
' Dawson, Slesh has continuously worked hard in dissecting the metagame and explaining the current scene to the community. In an interview with
joinDOTA
, Slesh talks about elements of casting, the competitive scene, playing styles and more.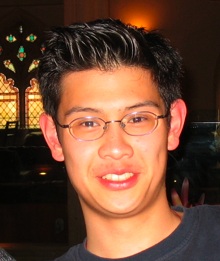 How did you first get into casting?
When Madmortigan and syndereN retired/took a break as casters, Toby was solo casting most of the time. I thought that Toby had great potential back then, despite people often critizising his lack of game-specific knowledge.
Since Toby did not really have a co-commentator and I admired him for being such a passionate caster, I thought about contributing something to the community and giving something back, since DotA has brought me lots of joy.
Alas, I simply contacted Toby and he seemed to be happy to also have someone fluent in Chinese on-board because although China was dominant in DotA at that point, the Chinese scene did not have much exposure to most Westerners. Thus we started with a few trial casts and it worked out.
You certainly provide a lot of in-depth game analysis and knowledge about the Chinese Dota scene. What would you say is your biggest strength and weakness when you cast?
Hm, let's see... I would like to think my biggest strength is to explain the rhythm of a certain game to the audience, for example why one team is 4 protecting 1 split-pushing with their line-up, or why another team with a different line-up is forcing early teamfights by 5-man pushing midlane. The flow of the game and overall strategic decisions are what makes one win or lose a game.
I see quite a few weaknesses in my commentary as well. I believe I sometimes overly criticize certain item choices by players, being able to rant about MoM on Void against 3 ranged DPS-heroes for quite some time. I have really been trying to cut this down a few notches though. Another weakness would be that on occasion I explain certain hero combinations after a kill rather lengthily, while the game pace is so fast that Toby has to interrupt me to commentate the live action.
In this case, would you say you prefer the analytical segment of casting over the play-by-play aspects of casting?
That is difficult to say actually; play-by-play tends to be rather entertaining, one can joke around a lot more while the analytical segment is, how shall I say, more scientific? I just think that strategy and tactics are both crucial parts of what makes Dota such a beautiful game to watch - in addition to high individual skill of a player. Bringing high level play to the masses is part of our job as casters - if you are playing pub games only and never following the competitive scene, then you miss out on a whole world. Play-by-play and analysis are equally important, one is describing what is happening and the other is explaining why that happened. I do not prefer one over another; in fact I believe there should be no clear boundary between the two, and while Toby mainly does the play-by-play and I largely focus on analysis, we sometimes take over each other's parts a bit as well.
After casting side-by-side with Toby for some time now, have you ever thought about solo casting?
No I have not, largely because neither do I possess the equipment to do so (and am not thinking of acquiring it in the near future), nor do I have the time. Besides, solo casting is extremely tiresome, Toby will surely tell you the same. And lastly, while I can get hyped and excited, I have yet to see a person that goes more quantum-hyper gaga over a well-placed Black Hole than Toby Dawson.
Your casting journey brought you to Gamescom last year for The International. How would you describe that experience?
Gamescom was wicked, but tiresome. Toby and I were casting 8-10 hours straight for 5 days and I lost my voice during the second day already. You could not really hear it though because my voice is so low it did not make a difference. Valve did a tremendous job at organizing this tournament (that main stage set-up was magical), every Valve employee I came across was insanely passionate about it. We were a bit unfortunate to be next to the very loud (and admittedly attractive) Razer booth, so the crowd there could not really hear us that well, but I think for the first showing of Dota 2, it was pretty amazing. Getting to know the players of course was very interesting as well; many players' online behavior did not really translate to the guy that you met in person.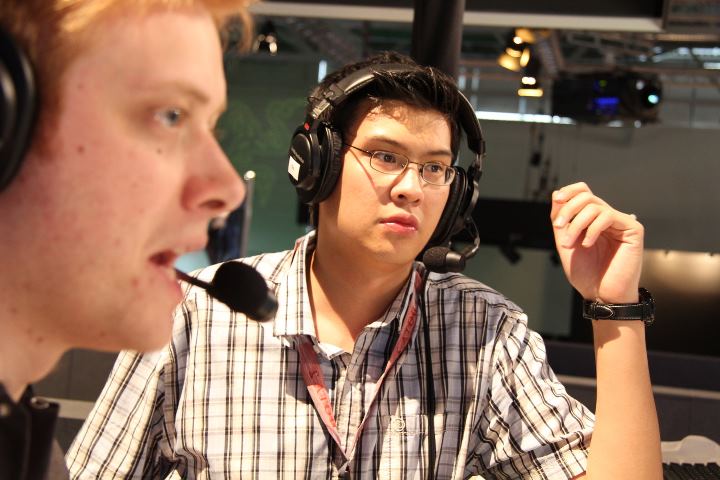 You had the opportunity to interact with many Chinese teams during The International at Gamescom. It is no secret that you have a lot of respect for the Chinese teams. What was the general impression you obtained from them?
First of all, I have a lot of respect for EVERY team, no matter which part of the world they are from. As for my impression of the Chinese teams, they were very concentrated on the tournament and did not display much rivalry among themselves.
The language barrier obviously made it difficult for them to communicate with teams from other nations though. Generally speaking, they were quite shy but confident in their skill, sometimes to the point of arrogance. I found the EHOME guys very pleasant, especially 357 and LaNm, who were very open-minded and kind.
The International returns this year in Seattle. 5 Chinese teams, along with 3 South East Asian teams will be attending. What is your general take on all the Asian teams?
I have to say that I was very surprised indeed to see the high number of Asian teams invited. Of course I know that the Asian teams need to be given prior notice to get their visa on time, but inviting iG and LGD extremely early did not seem sensible to me. Nevertheless both iG and LGD have now earned their invites in my opinion, iG have improved tremendously over the last couple of weeks and LGD even won the Winner Bracket in the Gigabyte Dota 2 Masters. Valve probably trusts in the high dedication of Asian teams.
As for favorites, it is really difficult to say, but the skill gap between Na`Vi/mTw and the top Asian teams are not that large anymore. Each Chinese team has a different playstyle, but all have two large problems: 1. dealing with surprise lineups and 2. pressing their advantage. You often see Chinese teams winning their early game and not deciding to end the game asap despite having weaker late game. Dendi hit the nail on the head when he said in an interview: "Why go into late game if you can end it early? During late game one mistake can cost you the match." On the bright side, still two more months to prepare for every team.
As a caster, you are the best person to witness the evolution of playing styles of teams as the meta-game changes. What do you feel are the core differences between West teams and East teams?
Western teams tend to apply more pressure early on, while Eastern teams like to play safe. Besides, the hero pools of Western teams tend to be larger. There is the common conception that Asian teams like to farm while EU/NA teams like to gank. This does not really hold true nowadays, but derives from the 2009-10 Chinese meta-game. Full-on ganking is very risky in the current meta-game, so EU/NA teams like to utilise early push to get a tower advantage, but so do most Asian teams. Asian teams just tend to wait longer before they gather up for a push because they want to kill Roshan first, or want to wait for an important item like AC on Syllabear.
Which style of play would you say will be more effective then?
That depends entirely on which playstyle suits a certain team, and against what type of strategy they are playing. Generally speaking, both full-on turtle as well as full-on ganking are close to impossible to execute. If you turtle, you lose map control and ironically get out-farmed; if you only gank, you cannot cope with 5-man pushes. Map control is key to winning a game, so early-mid game aggression and keeping up the pressure to build up a farm and level advantage is most desirable. Many Chinese teams do not keep up the pressure and thus lose their advantage, which is the reason why they have not quite reached the top of Dota 2 worldwide.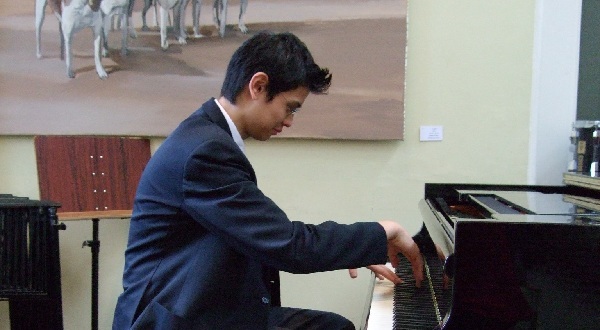 As a caster, it also gives you an unique perspective upon the competitive scene. What are your thoughts regarding the growth of the scene?
The eSports scene as a whole is not mature and professional enough in my opinion. There needs to be some kind of global institution that supervises tournaments as well as player contracts and such. At the moment, in Europe as well as North America and Asia we always have these "dramas" between sponsors and players or stories of ruthless poaching, which just creates a huge mess.
It would also help if the community as a whole would mature. The anonymity of the internet gives room for constant bad manners without consequence, creating an incredibly unpleasant atmosphere for everyone. If someone that you are working with in real life makes a mistake, you do not call him a "retard". I hope the community can improve in this respect, starting already from public games; otherwise the scene can never been taken too seriously. Once Dota 2 goes live, more sponsors are looking at that direction and we should do our best to make a good impression as a whole.
You mentioned to me that you could be inactive for a some time due to real life commitments. What are your future plans?
Oh, I am simply on vacation at the moment and have exams coming up in July, so I will not be commentating for the next month or so although I am still following some games from time to time. I am not quite sure about my summer plans yet.
Finally, what would be your advice to new casters seeking to break into the industry?
Be bold and do not get discouraged by criticism; instead, listen to it and try to avoid making the same mistake in the next cast. Even if most of the feedback is negative at first, it makes for a good self-reflection and leads to improvement in the long run. Toby had a really rough time at first and now he is the most celebrated English caster. I would like to say, though, that casting is by no means the only way to contribute something to the community; if your talents lie elsewhere, just be yourself and do what you do best.
Thanks for the interview Slesh. Any last shoutouts?
Shoutout to simplyend, Sadde, Ryuuga, SpielOhr, astraurtyp, wolfkay, p1r0x, durkadurka, Epi, doublerainbow, marune5, Blach, the lovely Jaywalker and of course TobiWan! Sorry if I forgot anyone. Thank you very much for having me and big thanks to Valve for being awesome.