YaphetS - Unquestionable skill, questionable ethics?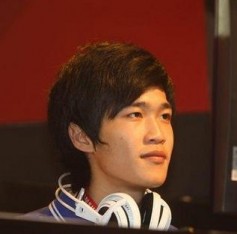 Fan favorite
Yan Jun
'YaphetS'
Bu has been entangled in a scandal, where he was found to be playing Dota for other people's accounts in exchange for monetary incentives. Although not illegal, the community has raised concerns regarding the "rightfulness" of his actions.
Despite its high skilled players, the Dota scene in China has always been engulfed in controversies surrounding unpaid wages and prizes, transfer contradictions, player disputes and more. More notable recently is former Nirvana.cn owner,
Jun Sheng
'Loveen'
Chang, that was in the
spotlight
for failure to payout player wages as well as 2011 World Dota Championships (WDC) prize money to winning teams. However, another controversy has arise, and this time it has nothing to do with such matriculates, but on fan favourite, YaphetS and his ethics.
Discussions began when legendary Dota player and present caster,
Yu
'N3komata'
Zhang was casting the ECAL showmatch between
Captain Planet
and
World Elite
. During the broadcast, N3komata criticized YaphetS' performance leading to intense fan reactions.
To explain his actions, N3komata wrote an article himself speaking out about his encounters with YaphetS, namely YaphetS having almost no practice of Dota 2. He also questioned YaphetS' intentions, seemingly playing the showmatch for quick money as well as stating YaphetS making money by training other people's Dota accounts in return for money. A series of posts between YaphetS and N3komata have revealed their different stance on the matter, and the quotes below are taken from the Tencent Weibo posts from both person.
Note: The words are translated, but the contents are not changed.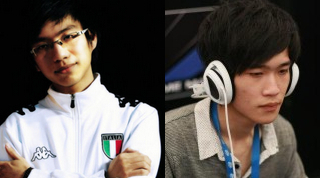 YaphetS on training accounts
How should I explain this, when I first started doing it I did not give it much thought, because I'm not the first person to train accounts for others, as it has been done in World of Warcraft and other online games before.
As someone that loves Dota, I can't play Dota forever, I have to think about my future plans, just like how many professional players have to think about what to do after they retire. Sadly, I have no other skills, I can only find a way to survive with playing this game, even if I am the first one and there are controversies I am willing to give it a try.
Also, I don't think training accounts for Dota is the same as training accounts for other online games. It does not create an unfair environment, and every game's replay will be given to the account holder, so he can learn the skills by watching the replay. If its the desire of players, why not fulfill them? At least I'm doing so with my own effort.
N3komata's response to YaphetS
YaphetS's talk about training accounts, I cannot agree. What training accounts mean, if its good or bad, we can think about them from a few points.

1. Who is training accounts good for?
2. Who is training accounts bad for?
3. The difference between the good and bad.

1. Training accounts will only benefit the parties involved, which will be the person that gets the service, and YaphetS that gets paid for doing so.

2. Training accounts will affect all players the most, specifically the players that encounter the account holder after the transaction. For example, a noob like me pays YaphetS and train to a high level ladder, then I will hurt my teammates and cause them to lose points. If I lose too many points, I will pay YaphetS again to get back into the ladder, continue hurting the players.

3. Based on the benefits and harm done, YaphetS did not seek to understand the feelings of other players, working hard to play at a high level, but only to be matched with or against unworthy noobs that pay for trained accounts like me.
YaphetS final response
I won't stop training accounts. I didn't know this issue will invoke so much discussion, it is something my friends and I thought about, since we play together anyways, we will just help train accounts whilst we play......

Truthfully, even if I don't do it, others will do it too. I can't satisfy everyone, but I don't think I'm 'selling drugs'. Although it isn't the most ethical job, but there are boundaries, and I will never use hacks.
In a recent post, N3komata has lamented his posts not helping, but in fact invoking more interest in training accounts. He has also stated his desire to create an unbiased governing body in the future that will attempt to prevent disruption in the Dota community.
After hearing from both sides, N3komata's response has received a lot of public backing despite many disliking his blunt choice of words. Many from the Chinese community has supported his stance that such accounts will only ruin the game for others. On the other hand, there are also supporters for YaphetS, stating that it is hard to live on playing Dota, therefore earning money from it is just a survival need.
Famous members of the community have also voiced different opinions regarding the matter. Former LGD fan favorite
Jian '
ZSMJ
' Gong has voiced his support towards YaphetS, not questioning the ethical nature of his actions but understanding his decision to do so. Whilst flame guru
Fan '
DK.rOtk_xB
' Bai has spoken in defense of N3komata, vouching for his genuine personality towards people. Although there are differences in opinions, YaphetS has made it clear that he will not stop training accounts. This has led to Dota Chinese translator
Hippo
suggesting that it could be possible for the name of YaphetS to be removed from appearing for the hero Shadow Fiend upon review, as such behavior can be destructive towards the Dota community.
With YaphetS not commenting anymore, there is yet any pointers that suggest YaphetS will stop training accounts for money. YaphetS is a player that has unquestionable skills, but the community will continue questioning the ethical nature of his decision.
Sources:
Sgamer
Related Content: