BlowYourBrain joins Team Empire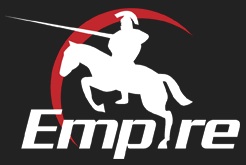 DTS is now at a crossroad with one of their key players,
Vladislav
'Blowyourbrain'
Morozyuk, leaving the team for
Team Empire.
Team Empire was formed late 2011 with a international roster which consisted of three Russians, one Swede and a Bulgarian. However due to the lack of results, a reshuffle was in place to create a full Russian roster.
Even transitioning to a Russian roster, the team have not gotten any results as of yet. The team hopes to change that with former DTS player Vladislav '
Blowyourbrain
Morozyuk. With a wealth of experience under his belt, BlowYourBrain will surely be able to do bring the team to new heights.
With BlowYourBrain's transition to Team Empire, DTS is now down to four players. The fate of the rest of the DTS players is still unknown at the moment. JoinDOTA has received a tip-off from a reliable source that DTS will be reformed. We will keep everyone updated regarding DTS when more information becomes available.
Team Empire Roster:
Roman
'Scandal'
Sadotenkov
Dennis '
uniQFazer
' Sharov
Dmitry '
LeeN
' Kurilin
Arthur '
RavWar
' Bayramgalin
Vladislav '
Blowyourbrain
' Morozyuk
Sources:
Source (Russian)
Related Content: