EG crowned first jD Masters champion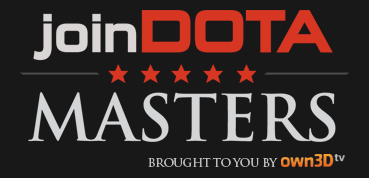 After a rough two days journey in joinDOTA Masters I,
Evil Geniuses
defeated
Next.kz
in straight games to be crowned the winner of the first joinDOTA Masters.
On their way to the Grand Final, Evil Geniuses defeated
Western Wolves
and
Mousesports
in the semis. Next.kz on the other hand, took down
Dignitas
and
Counter Logic Gaming
prior to the Grand Final.
The highlight of the tournament is undoubtedly the game between Evil Geniuses and Mousesports which lasted for 86 minutes. The game is such a nail-biter that a cult was started in our forums
here
to appreciate the A-game both teams brought to the table. Since words cannot express the epic-ness of the game, we shall let the VoD do all the talking.
joinDOTA was able to catch
Jimmy
'DeMoN'
Ho shortly after the game:
It feels really great winning in such a close epic game. During the game itself felt really intense but in my mind I thought we would have to do some sort of "all out" thing. I continuously told MiSeRy to buy a Divine Rapier because I felt there was little to no chance of winning (good thing I was wrong *laughs*). Fear on the other hand, wanted to play it safe and in the end we pulled through.
Loading...
Evil Geniuses will be walking away 500 Euros richer.
JoinDOTA Masters II will begin on the 24th of March at 16:15 CET. The first game will be between
Power Rangers
and defending champion,
Evil Geniuses
.
Due to Na'Vi's tight schedule this weekend, they withdrew from joinDOTA Masters II and their spot has been replaced by Western Wolves. Na'Vi will be playing in joinDOTA Masters V. Brackets are available
here
.
Sources:
Brackets
,
Participants