Pandarea Gaming in turmoil
posted by
heiki
,
4 years ago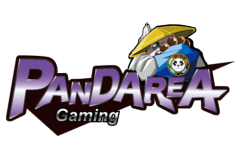 The Chinese Dota scene was abuzz earlier today, as one of
PanDarea Gaming's
rising stars
Xi Ming
'yAobAi'
Chen announced on his Weibo microblog that he was leaving the team due to unresolved issues involving his salary. The announcement came long after rumours had already emerged about the team's internal problems; many had been speculating that the team was already on the verge of disbanding.
Club manager
Yuan
'Efeng'
Liu came forward on his own microblog to address the rumours and make his own announcements regarding yAobAi's departure. He confirms that PanDarea Gaming have had issues paying salaries - it is stressed that the situation is not quite as bad as it appears -- and that the future of the team is somewhat uncertain, though they have no intention of disbanding.
According to Efeng, yAobAi is expected to play in PanDa's remaining competitions, and Efeng himself will play as a stand-in when necessary. The remaining members of PanDa will await the final decision of their boss Yu Hang, and yAobAi will remain with the team until he finds a new one.
Efeng's statement in full:
1. PanDa.Dota hasn't received salary for 2 months, but the situation is not as bad as "have not received salary for many months"; 2. Manager Yu hasn't formally expressed withdrawal of sponsorship, everyone is putting in effort to contact him and wish for a settlement on this matter; 3. Yaobai will represent the club in all remaining competitions until the club can find a replacement.;4. PanDa will not disband; 5. Me personally, I will return to PanDarea until they get over this crisis.
PanDarea Gaming team roster:
Zhi Hao
'Hao'
Chen
Pan
'Mu'
Zhang
Xi Ming
'yAobAi'
Chen
Xiao Meng
'830'
Ji
Zhao Hui
'Sansheng'
Wang
Sources:
sGamer
Related Content: