joinDOTA Masters
It has been approximately 50 hours since our big surprise announcement over the livestream of Na'Vi versus DTS in Techlabs Cup. Since then, forums threads had been popping out like popcorn trying to guess what this surprise may be.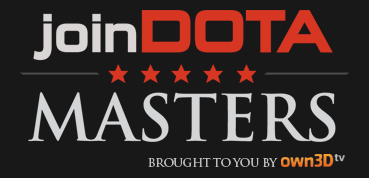 Shortly after the broadcast, your favourite shoutcaster,
Toby
'Tobi Wan'
Dawson has changed the broadcast title to "It's a secret.. SSHHH". Today, it is secret no more as joinDOTA proudly presents the
joinDOTA Masters
.
JoinDOTA Masters will present five mini cups featuring the best teams from four corners of the world. The goal of joinDOTA Masters is to provide fair competition to teams as the cups will be separated into its respective region to minimize server and lag issues. Oh yes, it is also to calm your withdrawal symptom from listening to that audible chocolate on the airwaves.
Schedule
Masters I: 21st - 22nd of March - Europe and America
Masters II: 24th of March - Europe and America
Masters III: 25th of March - Asia only
Masters IV: 28th - 29th of March - Asia only
Masters V: 31st of March - Europe and America
All the games will be played in a single elimination best-of-one format except for the Grand Final of each Masters which will be played on a best-of-three. The winners of each Masters will be awarded with 500 Euro.
As many forum users have managed to stalk out, a lot of professional Chinese players have made the switch into Dota 2 of late. Teams like
DK
,
CLC
, and
World Elite
have officially announced their focus on Dota 2 while others are reluctant or may be training in private. These three Chinese teams will debut their secret training in joinDOTA Masters against the finest the South East Asia region has to offer. However, DK will only be playing on the 25th while World Elite will only be playing on the 28th.
Evil Geniuses
,
Mousesports
, and many more will be kicking off the first joinDOTA Masters tomorrow night. The full schedule and bracket is available on our coverage page
here
alongside the brackets for all the other Masters.
Full information of the participants can be viewed
here
. May the best team wins.
More information on joinDOTA Masters
Related Content: