Yaphets reconfirmed in ECAL
-Update 2-
World Elite team manager has reconfirmed Yaphets participation. The misunderstanding is due to a miscommunication.
-------------------------------------
-Update-
joinDOTA has received insiders that Yaphets will not be playing for World Elite. According to WE team manager, Yaphets initially agreed to play but has been missing in action since. World Elite has assigned their own player to play in the showmatch against Captain Planet. The organizers are still trying to get in contact with Yaphets. We will update the news as more information becomes available.
-------------------------------------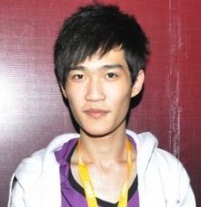 Highly regarded as one of the best Shadow Fiend players in the world, he even had his name immortalized in WC3 DotA as it was used as a fun name for Shadow Fiend,
Yaphets will make an appearance with World Elite for a showmatch against team
Captain Planet.
Team World Elite will be playing in a showmatch against up and coming team Captain Planet which will feature famous North American players such as
PowerNet
,
1437
and
Koreya
. The team that comes out on top in this Best of Three showmatch will walk away with $800.
Yaphets' performance level in Dota 2 is unknown at the moment, but given that a majority of China's best have started training on Dota 2 and if his WC3 DotA career is any indication, we may see World Elite putting up a good fight.
This showmatch will be a kick off match for the newly formed Elite Cyber Athelete League and will be streamed in English and in Chinese. The English stream will be done via Own3d.tv while the Chinese stream will be provided by PLU on the 24th of March at 1300 CET.
JoinDOTA will be reaching out to the organizers of ECAL to broadcast the official English livestream for this showmatch. Stay tuned to joinDOTA for more developments.
Sources:
Source
Related Content: