TongFu welcomes Lanm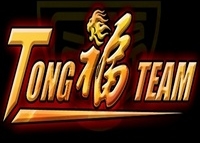 In December 2011, professional Chinese players started leaving the legendary team EHOME due to personal reasons and the team is all set for disbandment. However, a week after the news was released, EHOME manager,
Wen Yi
'71'
Tang, came out stating that the team will reform with the remaining players rather than just disband. This however, did not happen.
After weeks of circulation around the Chinese forums, the rumour has finally been confirmed as former EHOME player,
Zhi Cheng
'Lanm'
Zhang, has decided to join
TongFu
. As a result of this addition,
Shun Xing
'Gx'
Gao has been removed from the team although no reason was given as to why he was chosen.
After much negotiation, Lanm has confirmed his decision to join TongFu and is due to arrive in the training base in about a week time. Thanks for all the fans support.
With this pick up, the only member from the ex-EHOME squad which have not found a new home is now with a team. Former teammates
Zeng Rong
'Dai'
Lei,
Jia Qi
'Crystal'
Shen and
Yi
'357'
Yao went separate ways after the disbandment but reunited a few weeks ago when
CLC was formed.
Since TongFu's venture into eSports much like LGD before them a year ago, they acquired a second-tier DotA team and they participated in most of the local Chinese tournaments and most recently G-1 tournament and Dream Cup and has yet to show any results.
Lanm burst into the international scene during The International where he was playing under the nickname, PLT for EHOME. His flawless performance throughout the course of the tournament stunned viewers all around the world and carried his team to place second in the million dollar tournament.
TongFu team roster:
Kai
'Kabu'
Zhao
Jin Ming
'121'
Kang
Jun Cheng
'molu'
Wang
Jian
'1037'
Cui
Zhi Cheng
'Lanm'
Zhang
Sources:
QQ